Farmers&Predators - the Spanish "dehesa", among lynx, wolves and birds of prey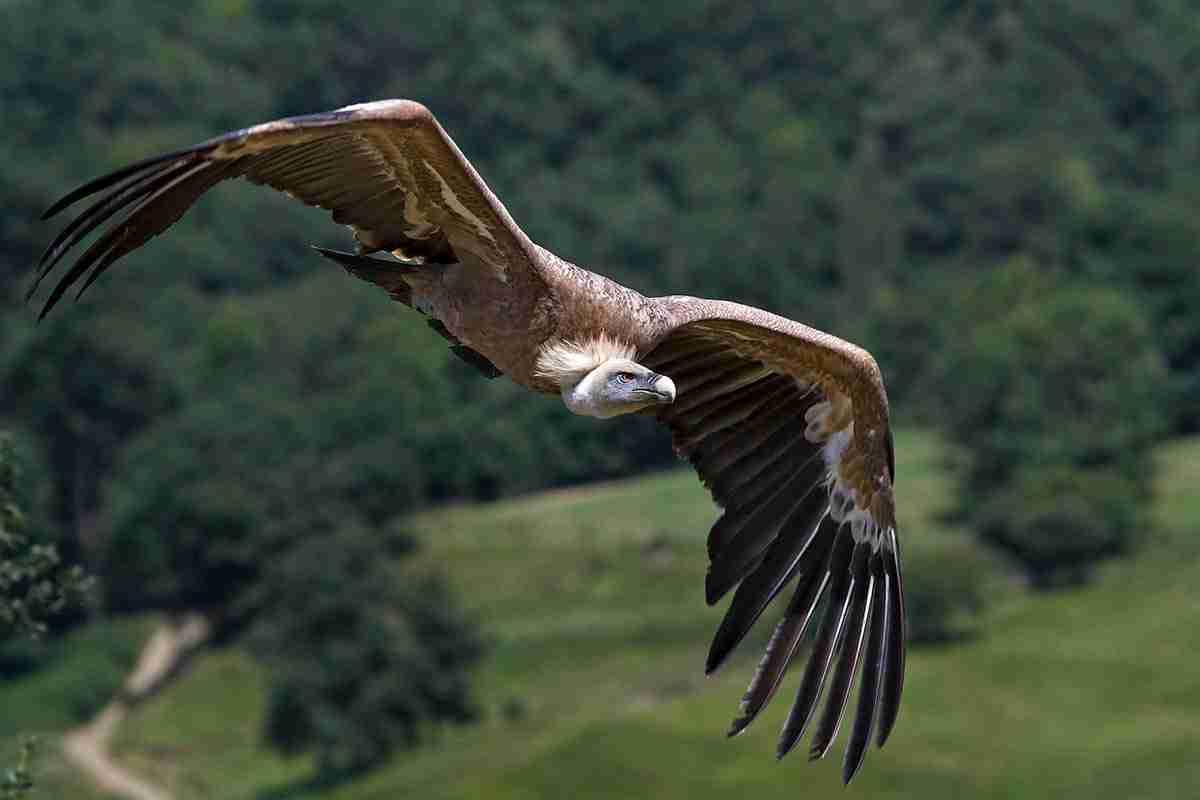 Respected naturalists and wildlife photographers, Angelo Gandolfi and Elisabeth van Lersel, embarked on a journey through southern France, Spain and Portugal, discovering large predators, such as wolves, and looking at their impact on the environment and the human communities sharing the same ecosystems. Here's what they write in part four of their diary extract.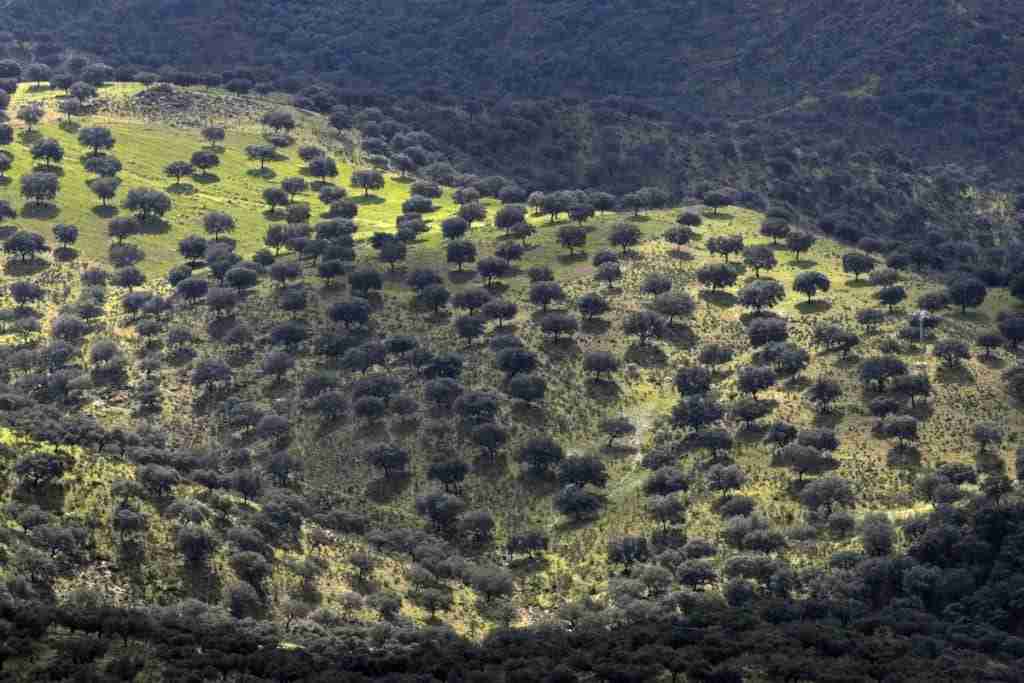 A small "industrialised" region
The Iberian Wolf, which we talked about in part 3 of our travel diary extract, has arrived in Estremadura along the ridge of the Sierra de Gredos mountain range west of Madrid, but appears to have stopped there. To progress further, it will certainly have to face the particular land management and farming regime in the region.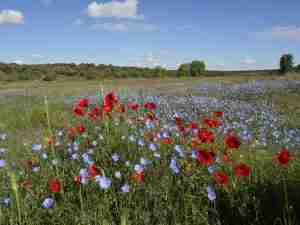 This land management method is called dehesa, which means that the indigenous Mediterranean trees and scrub have been thinned and the undergrowth cleared. The remaining trees, mostly holly oaks and cork oaks, are pruned to encourage foliage spread (the resulting shade an extra bonus for the animals and grasses below). This practice results in an environment similar to the African savannah, with fenced prairies where free-range cattle and sheep graze freely. Here, the pigs eat acorns and their meat is used to produce the renowned jamón ibérico, priced at 77 dollars per pound!Sometimes an area of dehesa is used as a hunting reserve, usually for deer, fallow deer, wild boar etc. At other times, it is partially cultivated to produce honey and aromatic hydrotherapy herbs.For the nature lover, it is a magnificent sight: Estremadura is covered with woodland. This environment favors sustainable farming that is far removed from an industrial scale.
The Salto del Gitano – the home of great birds of prey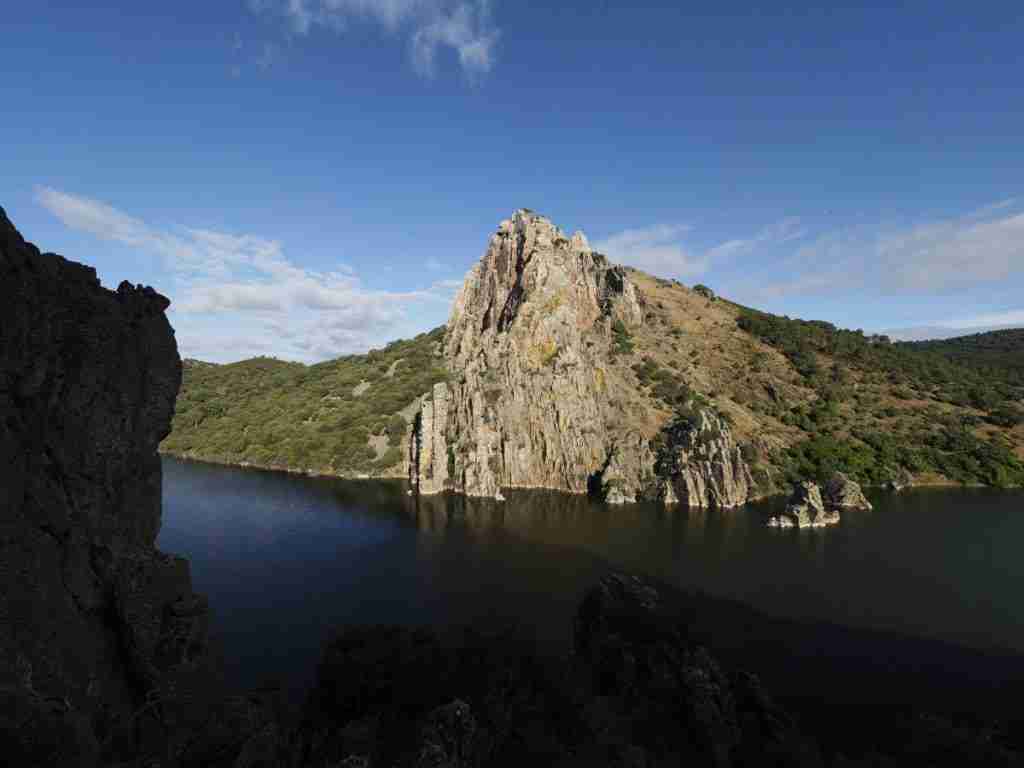 In this environment birds of every kind fly freely. While, in winter, you can spot tens of thousands of cranes, in summer, the area is primarily occupied by storks and birds of prey of which Spain can boast the world's largest colonies of griffon vultures, cinereous vultures, Spanish imperial eagles, Bonelli's eagles and more.In Italy (especially in Sardinia), many farmers will see birds of prey, including vultures, as potential "lamb predators." However, this kind of mentality seems to have been largely overcome in Spain.
| | |
| --- | --- |
| Golden Eagle (Aquila chrysaetos) on attack, with folded wings and extended talons. | Griffon vulture (Gyps fulvus) in flight over the Pyrenees range.(Spain). The moon lingers in the sky at mid morning. |
Tough times in the dehesa for the wolf and other animals…
However despite the positive climate in Spain, the dehesa isn't wolf-friendly; there is wide use of fences, traditional low stone walls, wire mesh and barbed wire, so pets, cattle or sheep can't get out, but the wolf could get in, and in that environment, it wouldn't have any means of defense.There are also many natural protected areas, but they aren't very extensive. For instance, the Monfragüe national park, where deer graze, covers only 44 acres.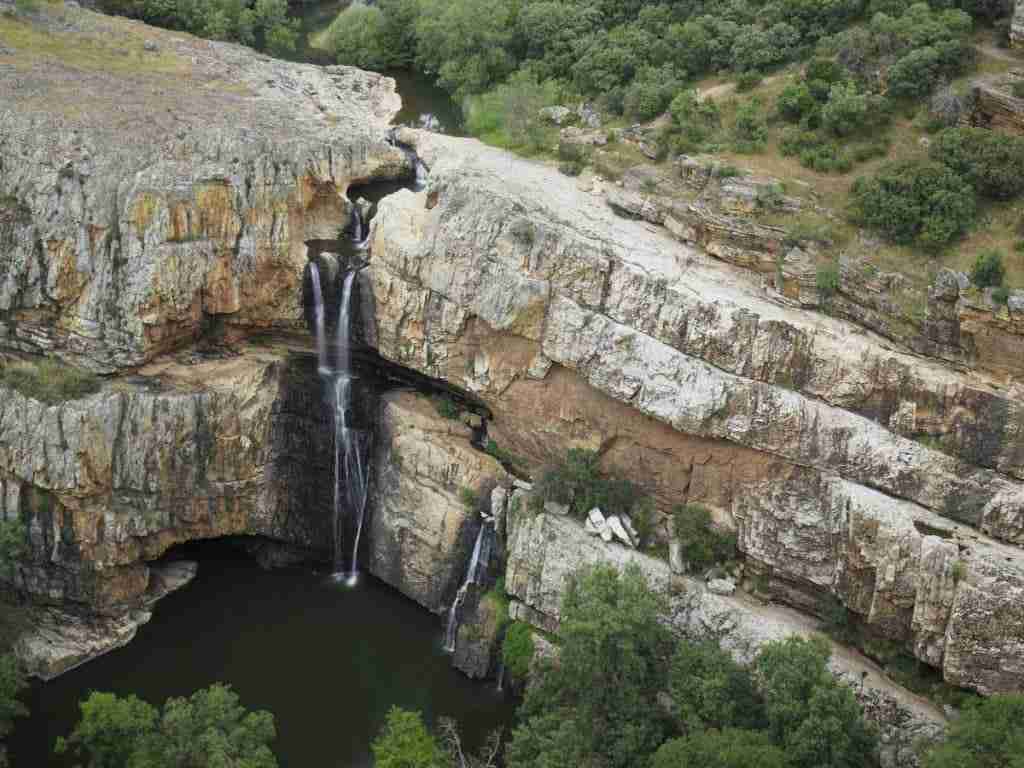 Until a few years ago, Estremadura had a small population of the Iberian Lynx (Lynx pardinus), a subspecies, smaller than the European lynx, weighing between 8 and 14 kilos so not big enough to hunt domestic or wild ungulates (hooved mammals). Indeed, its prey of choice is rabbit, with occasional alternatives such as partridge and small mammals.For this reason, the Lynx was generally tolerated better than the wolf but thanks to poaching, car accidents and myxomatosis in rabbits (which thinned out prey availability) the last lynx in the region has disappeared. Thus, to find this particular species, we must move south to Andalucia, where we can find the surviving indigenous colonies in two national parks, Coto Doñana and Andujar. Also here, on the Sierra Morena, there is a small, thriving pack of wolves.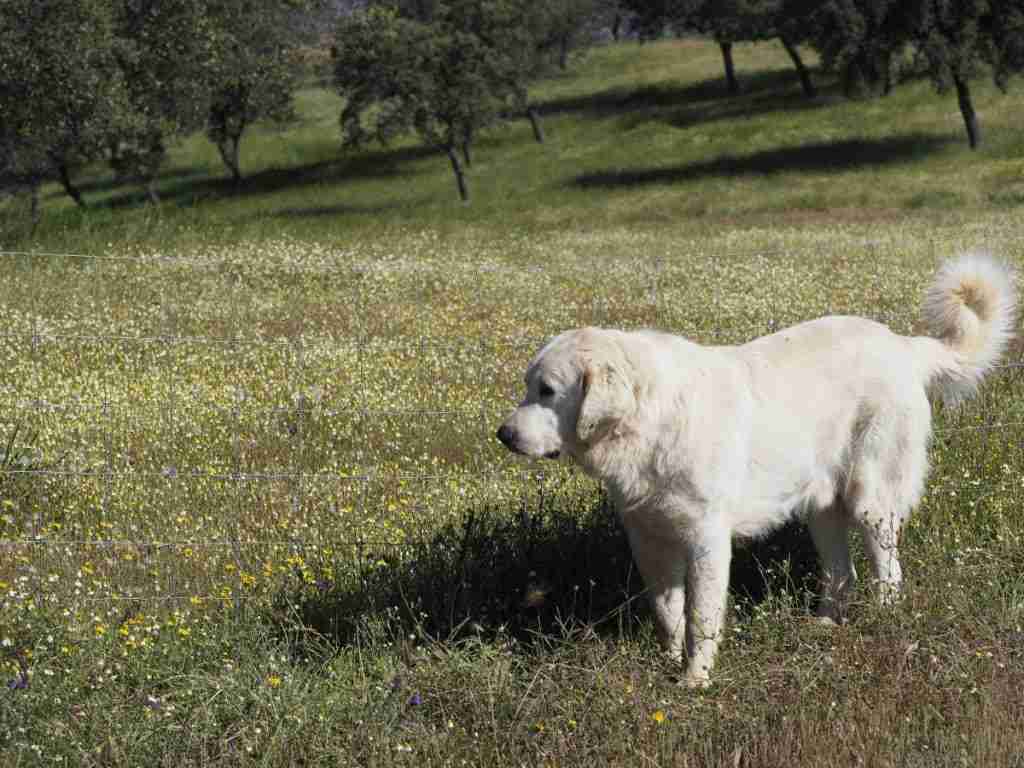 The type of farming in the region is similar to that in Estremadura but has slightly more hunting reserves. What's really different, though, are the wide-open spaces bordered by the Sierra Morena, a series of rolling hills covered in forests undulating north of Cordoba and running along an east-west axis for 280 miles.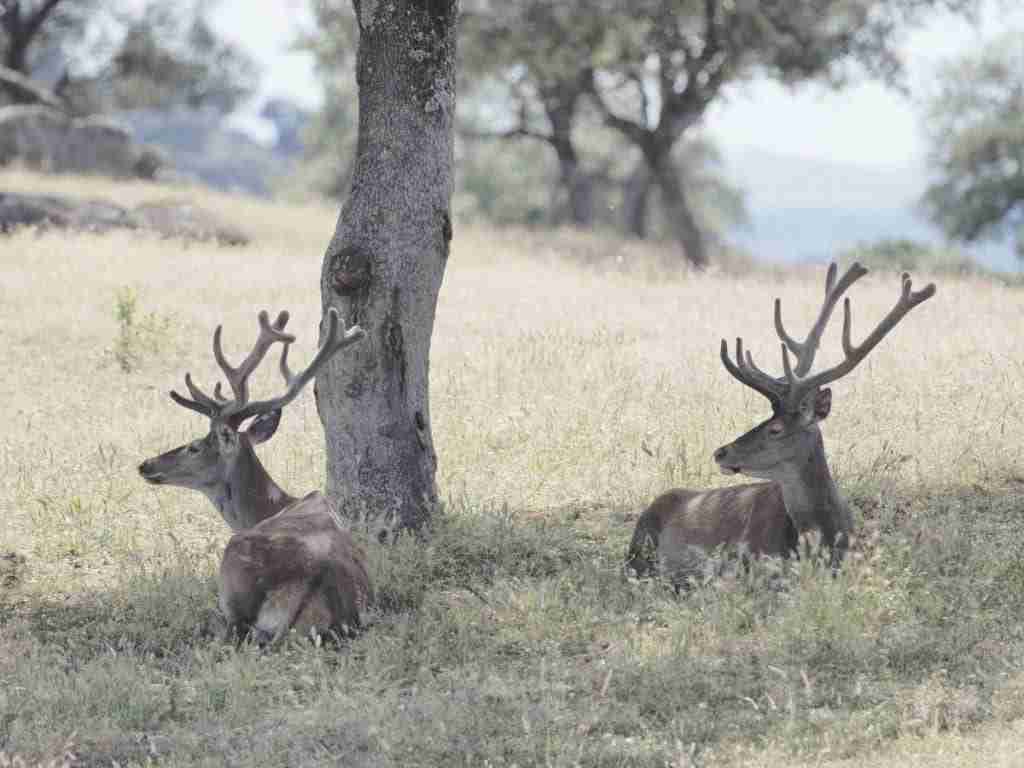 In Andujar, I am told that in addition to the large natural reserves like Coto Lugar Nuevo/Contadero, the fenced hunting reserves may well have kept the lynx from extinction. But when I object that the fences didn't look natural at all, and are an obstacle to the animals' freedom of movement, they just say that they are no big deal for the lynx.I reservedly accept these people's argument because to me the fences, often bent inwards and circled with barb wires, are not exactly easy to pass through.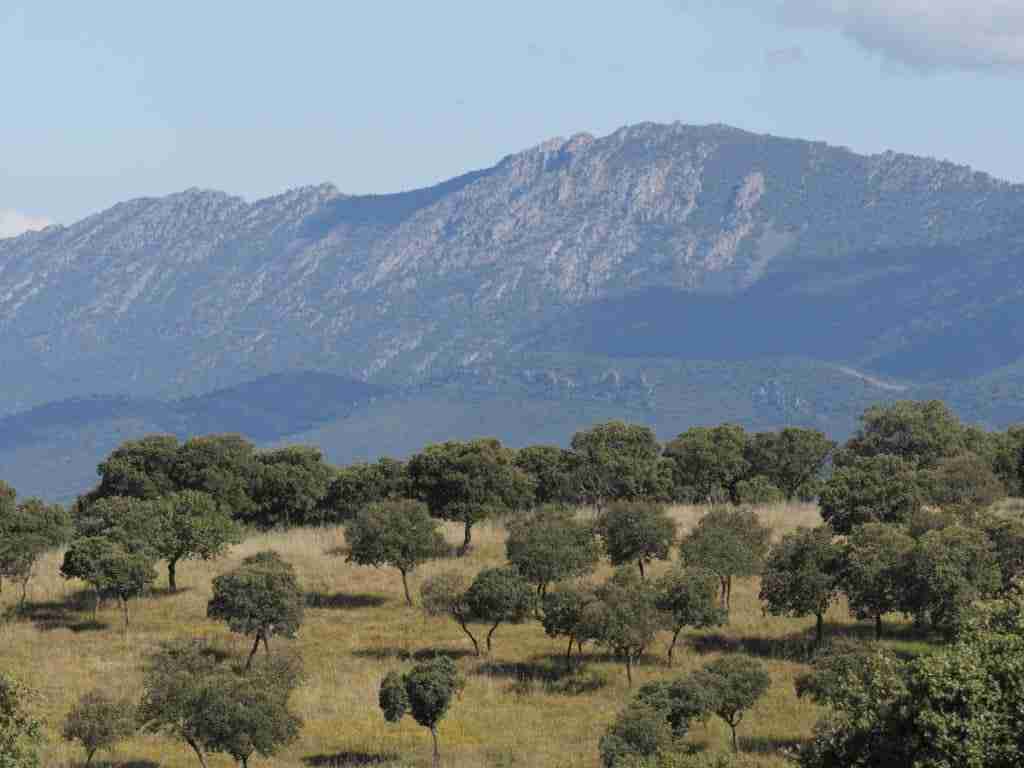 In the next episode, we will learn more about the wolf and the lynx's situation in Andalucia.
This travel journal is part of a wider project by Almo Nature, Farmers&Predators, whose aim is to favor and harmonize the cohabitation between farmers and wildlife. Learn more by clicking here To read from the first episode of this series, click here