Holistic with fresh meat: NEW packaging, SAME quality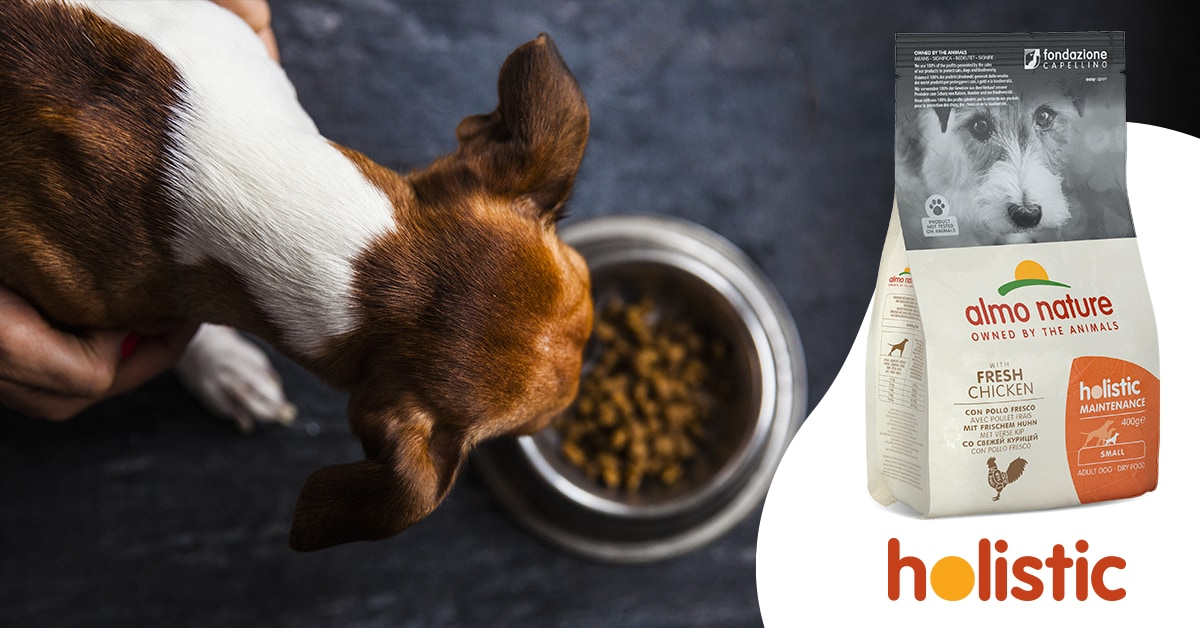 Our Holistic range offers a complete nutritional meal for dogs, whether they are small or big, young or old, fussy or non-fussy, this range offers recipes and meals that suit every dog's carnivorous nature. At the beginning of this year we changed the packaging for Holistic, giving it a fresh and contemporary look, ensuring the products are even more easy to recognise on the shelves.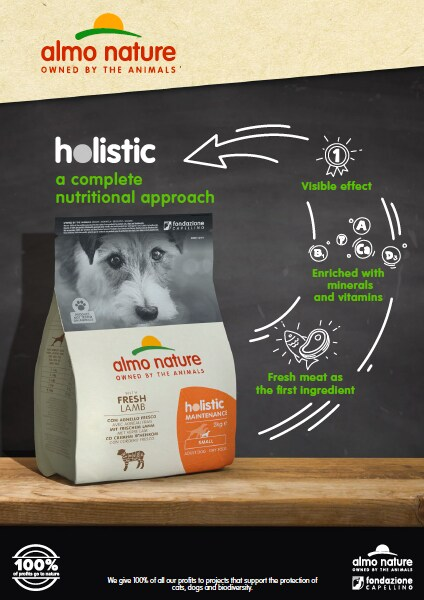 But although the packaging has changed the Holistic quality remains the same. What makes the Holistic recipes stand out is:
Lots of meat: the main ingredient is fresh meat or fresh fish
Nutritional value: enriched with vitamins, minerals, and fibres
No hidden ingredients: we don't use GMO, artificial colouring or chemical preservatives
Abundance of flavours: there is a total of 5 flavours in each line
Suits all ages: there is one line for adult dogs and one for puppies
All recipes contain up to 48% meat, of which 26% is fresh meat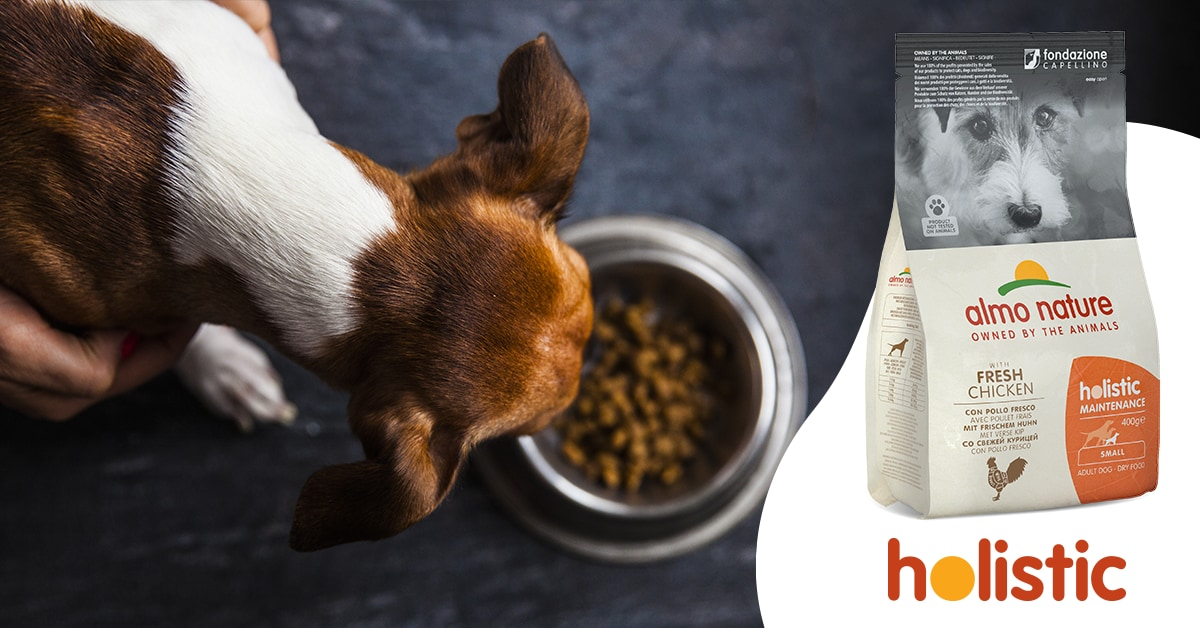 But there is much more than that …
Almo Nature is owned by the animals and all our products are produced from their perspective, meaning that our products are created with the utmost respect for them, their fellow dogs, and nature. We ensure this in 5 different ways:
Conscious packaging: both Holistic fresh meat lines are packaged in different sizes, ensuring you can provide your dog with a fresh meal whilst minimising waste
Different kibble sizes: making sure that dogs of all sizes can fully enjoy each bite
Fresh meat or fresh fish is the #1 ingredient
Not tested on animals
We give 100% of all profits to projects that support the protection of cats, dogs, and biodiversity
Would you like to find out which recipe suits your dog best? Download the product leaflet
and use the handy table to select the ideal Holistic for your dog in three easy steps:
Keep your dog's size or age in mind
Select their favourite ingredient
Choose the best recipe with the handy table
You fill find the full range with detailed descriptions of each recipe on our product page.
Join us on
Facebook
and let us know how much your dog loves (or doesn't love) Holistic. Looking forward to hear from you!