Stray dog hero: the story of Pepper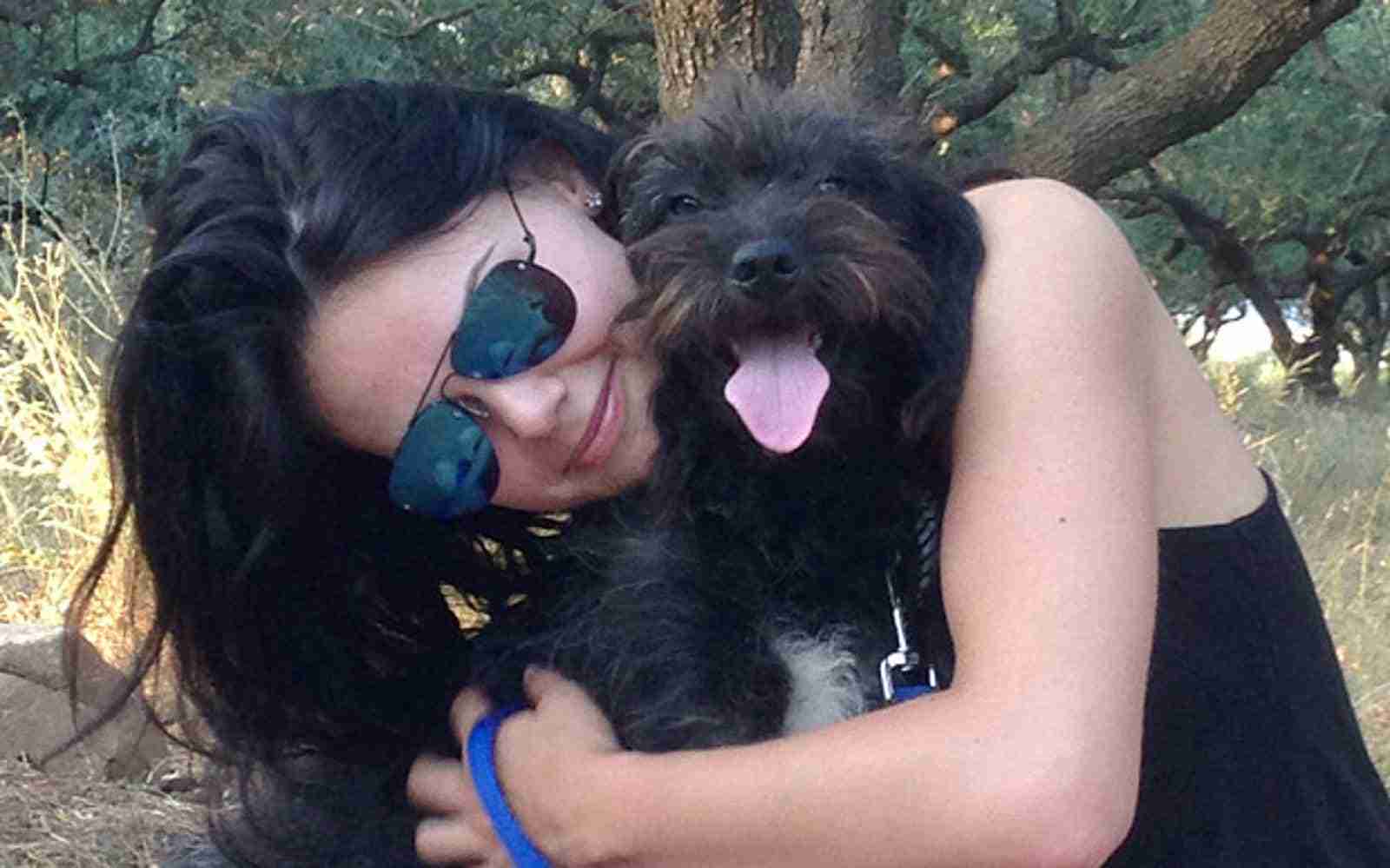 Stray dogs: usually, when we meet a stray dog, we wonder what could we do to help them; little would we imagine that they could in fact save us from a really unpleasant situation. An English tourist in Crete had one such experience: she was saved from an assault thanks to the lucky intervention of a stray dog. And the story didn't end there, in contrast to the sad tales of summer abandonment, this story has a happy ending.
Pepper, a heroic stray dog
Georgia Bradley, a 25-year-old British student holidaying in Crete with her boyfriend, was alone at a remote beach when two men approached, inviting her for a cocktail. When the student refused, things turned nasty when one of the men grabbed her by the arm. But their unwanted advances were thwarted by the arrival of a female black dog that started barking at them, scaring the assailants off. "She saved me. She must have noticed something was wrong," Bradley said. "When I went back to the apartment she followed me and finally let us stroke her," she added.Unfortunately, the couple's holiday was coming to an end but before they left for their journey back home to Cornwall, Bradley tried to persuade a local dog shelter to take her saviour in but they were unable to accept her. A fortunate combination of instinct and luck led to a happy ending to this heroic pup's story though.
Adoption and not just for Pepper
When Bradley returned to England, she couldn't stop thinking about her four-legged saviour left all alone in Crete: "When we left to go to the airport, we looked back and Pepper was running after the car. It was heartbreaking. When I got home I couldn't stop thinking about her so I took the soonest flight back out that I could, which was two weeks later." Bradley returned to the same beach of her nightmare encounter where she had first met her hero pup, hoping to find her and take her home to the UK; she was delighted to find the stray dog there. Needless to say, there were several formalities to comply with to move the dog from Crete to England, such as microchip, passport, veterinarian check-up and rabies jab. The result was a responsible and happy adoption. However, there was an additional surprise: a week after her arrival in the UK, Bradley's hero dog now named Pepper, who is believed to be a Terrier Poodle Cross, gave birth six puppies!