The metamorphosis of Dave: from desertion to adoption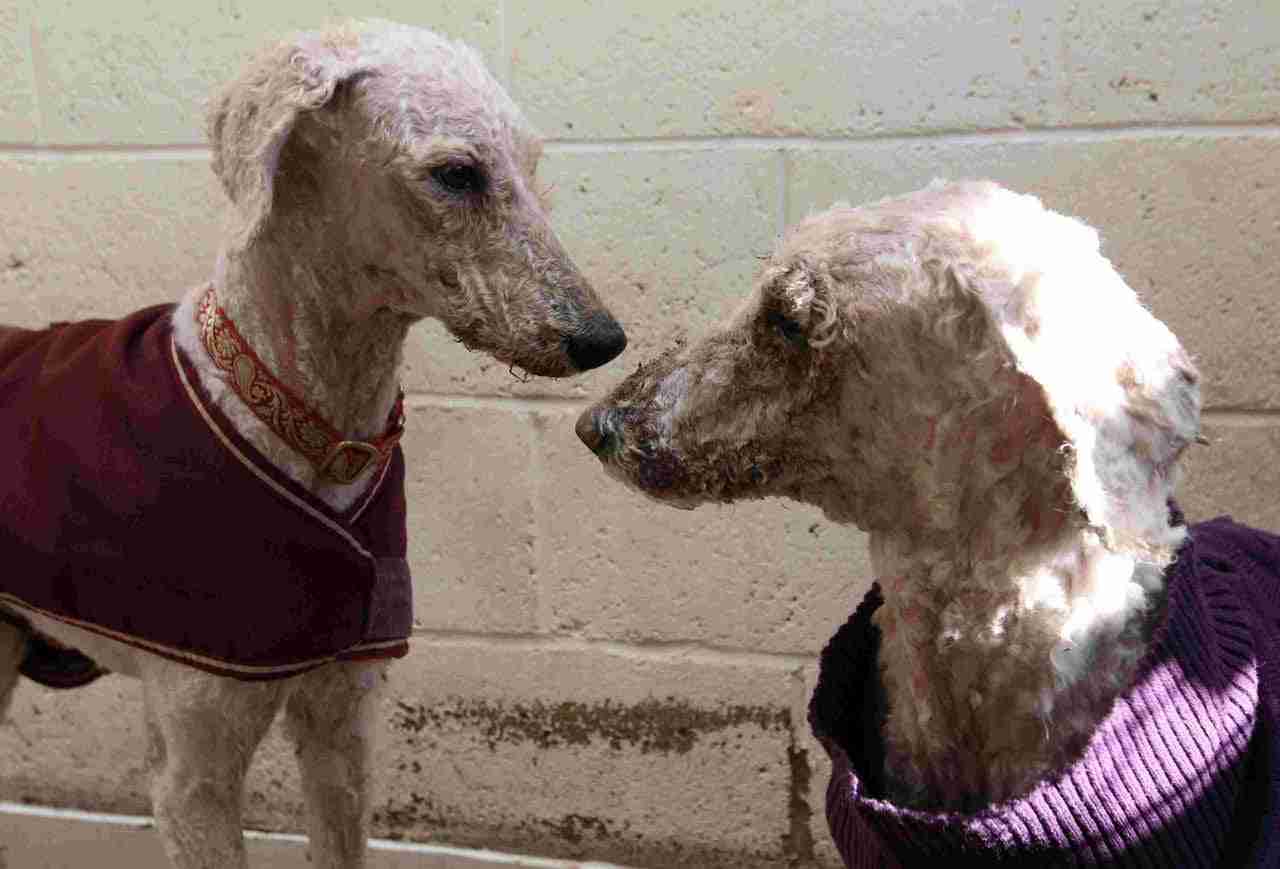 Dirty and matted to the point of being unrecognisable and terrified of any human contact, Dave the dog began his very 'public' story when he was discovered dumped in a country lane in Winchester, Hampshire in January of this year. The publicity surrounding Dave's shocking tale has brought him something more significant than popularity however: a new home with a mistress willing to take care of him just like Marnie The Dog, another abandoned animal who was also catapulted to fame thanks to the viral nature of social media.
Heartlessly dumped
The shocking images of Dave when he was first discovered went global as animal lovers around the world shared their horror and disbelief at how the neglect of a dog could change its physical features quite so dramatically. In fact, Winchester council's senior animal welfare officer described the discovery as the worst case of cruelty he had ever seen! The layers of matting, mud and dirt on Dave's coat had changed his appearance so much that veterinary experts had no idea what breed of dog he was until he'd been thoroughly sheared. The mammoth task of clipping revealed a pitiful poodle-cross.Eighteen-month-old Dave, one of nine other dogs found dumped in and around Winchester in an equally appalling state over a two-day period in January, was saved from his plight by staff and volunteers at a local RSPCA (Royal Society for the Prevention of Cruelty to Animals) centre. For them, it was not only was the neglect of his appearance that was obvious, but his excessively nervous reaction to his rescuers suggested a history of physical abuse too. This has proved harder to forget for the poodle-cross who has now recovered from his trauma from an aesthetic point of view at least.
The adoption of Dave: the beginning of a new life
Former nurse Jeanette McDowell said she 'just wept' when she saw a news report about the dumped dogs. The sixty-seven-year-old was so moved by the dogs' plight that she offered to adopt one of the dogs named Dave.The path to Dave's adoption was not easy however. McDowell visited the centre every day for two weeks in order to gain his trust: "At first he was timid and wouldn't take any treats off me," she said "but then I discovered that he likes chopped liver and he started warming to me."She was eventually able to take Dave back home with her to East Wittering in West Sussex. Once home, McDowell discovered more about the mental scars left from his previous life. McDowell explained: "I have found out that he has a fear of vans and cars, which makes me think that he has had bad experience with vehicles in the past."With the utmost compassion and sensitivity to Dave's traumatic experiences and prepared for the long journey ahead, McDowell, added: ''I will take every day as it comes, he was completely wild so he has come so far already." RSPCA kennel supervisor, Susi Carter agreed: 'He has come such a long way since being with us. I am delighted he has got the happy ending he deserves."