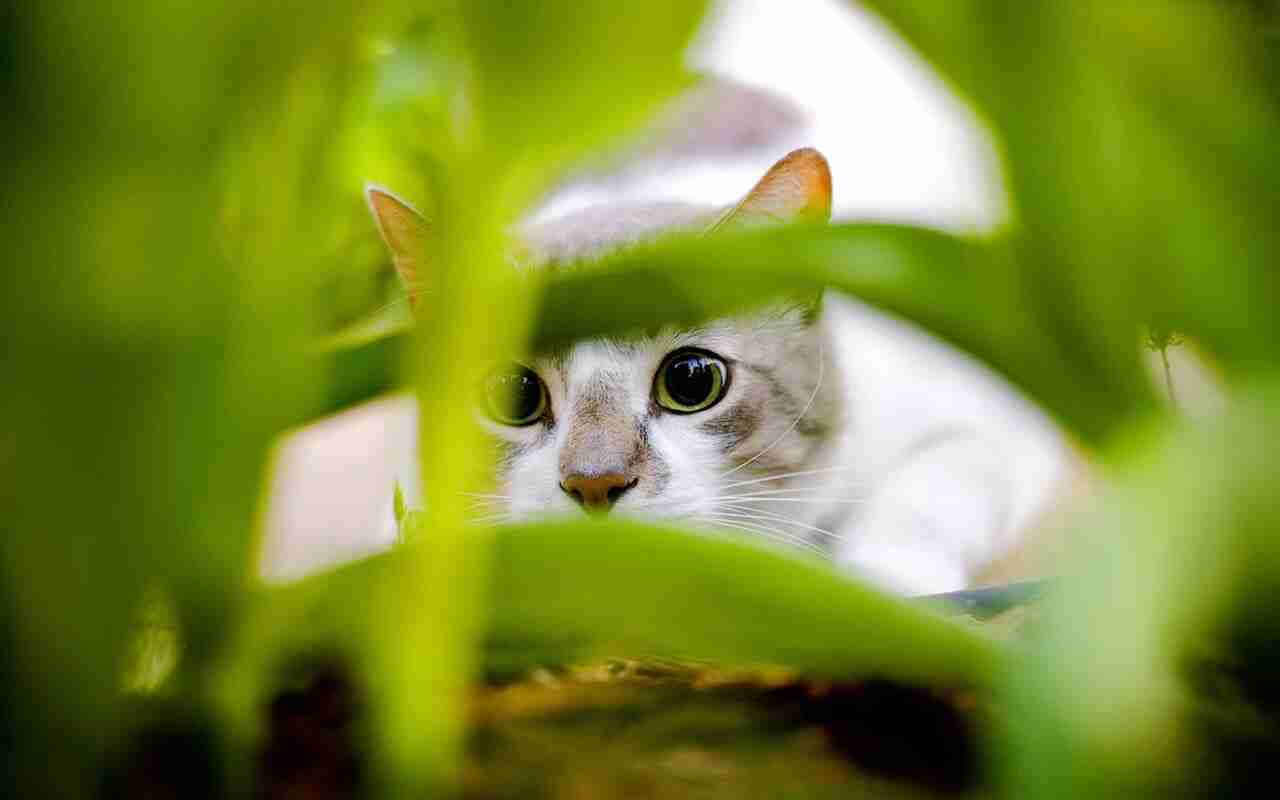 Usein vailla hellittelyä, aina muistuttamassa ruoka-ajasta ja silloin tällöin puolustamassa kotejamme avaruusolioiden hyökkäyksiltä. Tavallista kotikissaa pidetään täydellisenä eläinkumppanina. Mutta vaikka nämä täysin harmittomalta vaikuttavat kissaeläimet ovat eläneet kanssamme tuhansia vuosia, ne ovat säilyttäneet yhden piirteen kesyttämättömästä menneisyydestään: villin luonteensa.
Eräs tärkeä yksityiskohta villikissan evoluutiosta kesykissaksi korostui hiljattain, kun Washington St. Louisin lääketieteellisen yliopiston tutkijat tutkivat kissan DNA:ta.
Ihmisen vaikutus kissan evoluutioon
Ymmärtääkseen kuinka paljon ihmisen läheisyydessä eläminen on vaikuttanut kissan luonteeseen, tutkijat vertailivat genomeita seitsemältä kotikissarodulta ja kahdelta villikissarodulta. Erityisesti tutkijat analysoivat genomeiden osia, jotka ovat yhteydessä kesyyntymisen kannalta tärkeisiin luonteenpiirteisiin. Tällaisia piirteitä ovat mm. muisti, palkintohakuisuus ja pelosta pois ehdollistuminen (esim. kissan "taistele tai pakene"-vaiston hillintä sen kohdatessa uusia ihmisiä ja tilanteita, ja näin ollen sen villin luonnon kesyttäminen).
Tutkimus julkaisiin Proceedings of the National Academy of Science –lehdessä. Toinen tutkimuksen johtajista, geenitutkija Wes Warren kertoo, että Felis silvestris catus, eli kesykissa on läpikäynyt monia muutoksia sen 9000 vuoden aikana, minkä ne ovat eläneet kanssamme. Professori Warren selittää: "Ihmiset todennäköisesti toivottivat kissat tervetulleiksi, koska ne söivät viljasatoa tuhoavia jyrsijöitä. Me teorisoimme, että ihmiset olisivat tarjonneet kissoille ruokaa, jotta ne eivät lähtisi pois".
Tällainen kompromissi ihmisten ja kissojen välillä näyttää antaneen alkusysäyksen näiden kiehtovien olentojen evoluution kehitykselle, ja niiden DNA:han alkoi pian ilmestyä merkittäviä muutoksia.
Kissan villin luonnon sinnikkyys
Ihmisen pariin kesyyntymisestä ja siitä seuranneista geenimuunnoksista huolimatta kissat ovat sisimmiltään yhä niin villejä, että niitä voidaan parhaillaankin pitää vain puolikesyinä. "Uskoaksemme olemme löytäneet ensimmäisiä alustavia todisteita siitä, että kesykissä ei ole geneettisesti kovin kaukana villikissoista", professori Warren kertoo. Tutkimuksen tulokset kertovat meille, että meidän täytyy ottaa huomioon kissojemme luonteenpiirteet, sillä syvällä kissojemme sisimmässä elää osa luontoa, joka on sekä salaperäinen että villi.