De Just Freedom à The Promise : le loup dans le monde d'Almo Nature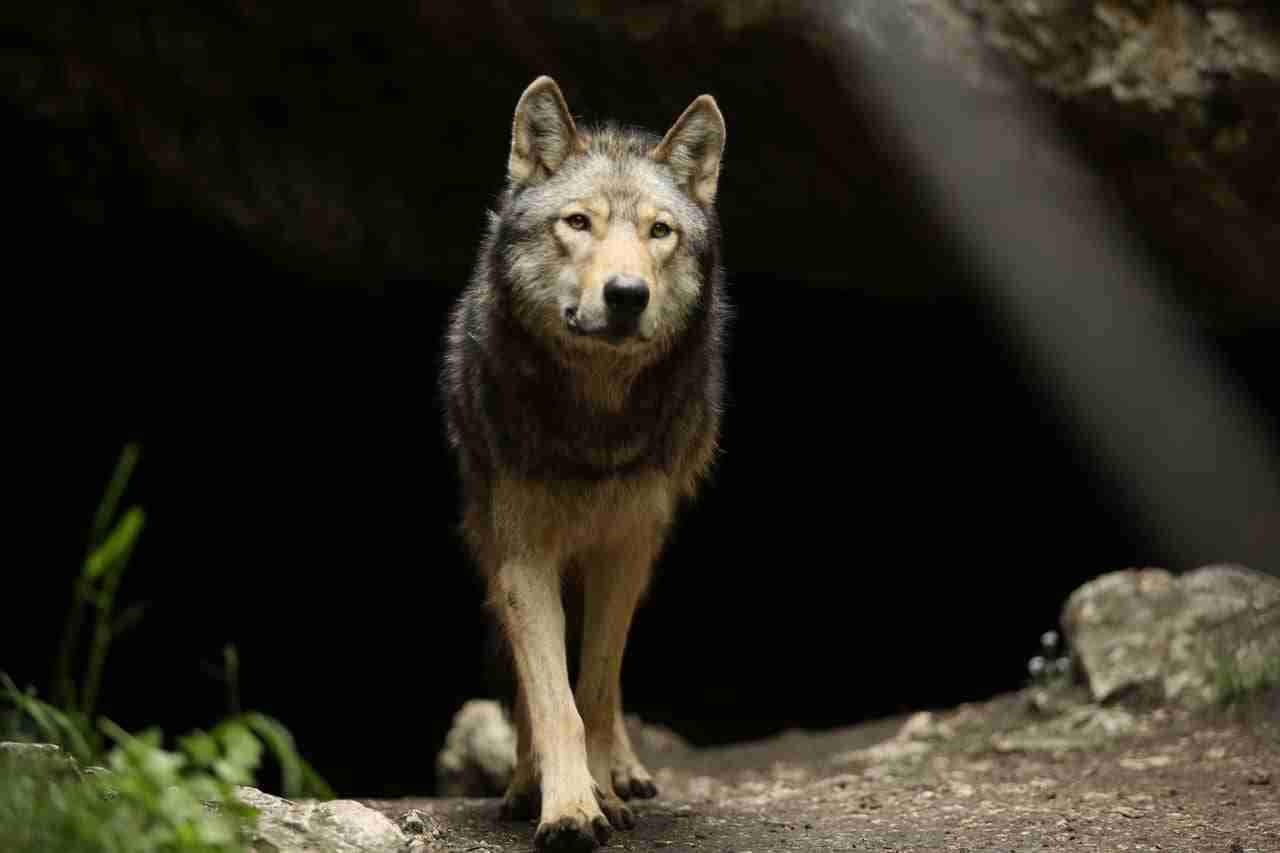 Un jour, un homme juste croisa le chemin d'un loup.Il fut fasciné par la beauté sauvage de l'animal qui le scrutait prudemment de son regard profond. L'homme et le loup s'examinèrent ainsi un long moment, puis l'homme dit au loup : "je sais que votre existence est menacée. Que pourrions-nous faire, nous, humains, pour la sauvegarder ?". Le loup observa un temps de silence puis répondit : "Oubliez-nous".
Pier Giovanni Capellino, fondateur et président d' Almo Nature, a imagine de cette façon le contact entre l'homme et le loup. De fait, Almo Nature a mis cet incroyable prédateur au centre de ses projets de solidarité et de communication.
La défense du loup dans les projets Almo Nature
Le loup, un porte-parole de la biodiversité à préserver, est toujours en danger, victime du braconnage ou d'accidents souvent causés par l'homme. Pour répondre à cette urgence, Just Freedom est l'unité pour le rétablissement des loups, en don par Almo Nature au Centro Tutela e Ricerca Fauna Esotica e Selvatica – Monte Adone, qui vise à soigner et réintroduire les loups sauvages trouvés blessés ou en difficulté. Ces initiatives dans la vision d' Almo Nature ne laissent pas de côté le point de vue des personnes comme les fermiers, qui voient leur bétail en danger à cause du loup. Pour cette raison, plus de projets ont été créés en support aux chiens de garde, facteurs-clé de la protection des troupeaux et, par conséquent, du travail de ceux qui décident de vivre en paix avec ce prédateur.C'est pourquoi, Monsieur Capellino a suggéré un changement de perspective : "Nous croyons en fait que les prédateurs sur le territoire italien – comme le loup – peuvent constituer une réelle valeur ajoutée pour tous les produits que l'agriculture créés sur les zones occupées et pourraient ainsi être labellisés pour être promus et commercialisés. Ainsi, un produit issus d'une région où la biodiversité est préservée offrirait une valeur particulière au consommateur final, un grand luxe à apprécier, qui combine un produit de qualité avec la conservation et le respect de la nature et de l'écosystème à l'inverse d'une agriculture artificielle et intensive."Les nouveaux projets concernant les chiens de troupeaux devraient commencer prochainement en Ligurie et en Lessinie.
L'art pour les loups et Almo Nature
La concrétisation des initiatives en faveur du loup et des agriculteurs ne sont pas suffisantes pour faire changer rapidement les moeurs en faveur de ce bel animal. Quand nous souhaitons aborder la sensibilisation et la divulgation, seul l'art peut faire la différence au service d'une noble cause.C'est à partir de cela que The Promise est né, un court-métrage réalisé par l'oscarisé Gabriele Salvatores pour Almo Nature et réalisé à l'initiative de Pier Giovanni Capellino pour exprimer à travers le loup la relation entre l'homme et le chien, son descendant domestique : "J'ai imaginé que pour convaincre les loups de devenir des chiens, les hommes devaient avoir promis quelque chose. Nous pensions que cela devait être différent et quelle pouvait alors être cette promesse". Le résultat est une fable moderne qui touche le coeur des spectateurs, mais qui les invite surtout à réfléchir sur la nécessité de protéger la biodiversité, en commençant par défendre l'espace vital.