Zijn katten opportunistisch?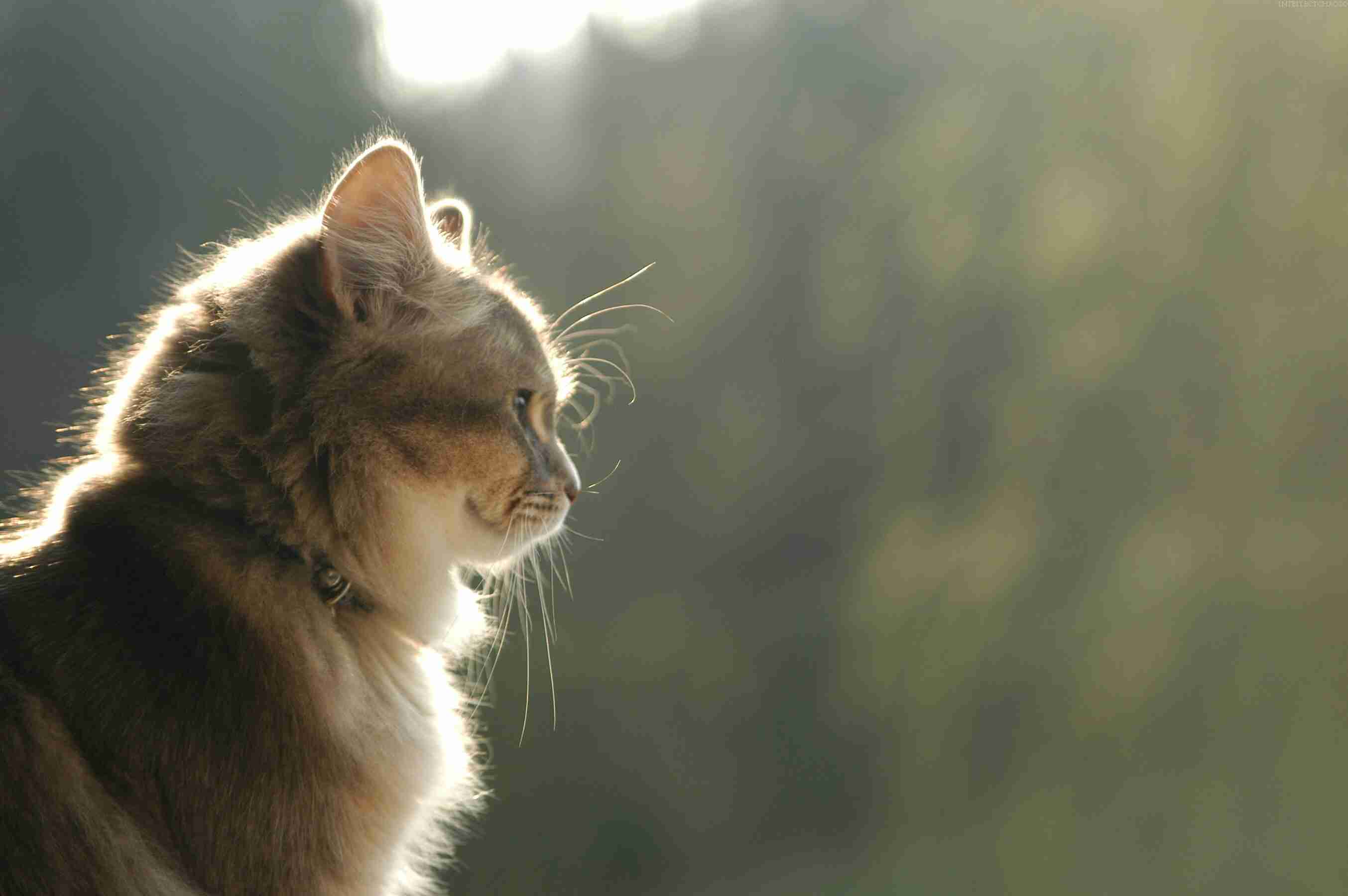 Opportunistisch is volgens de definitie "wie voordeel haalt uit situaties of omstandigheden, al zijn deze in strijd met zijn karakter en zijn waardigheid". In de dierenwereld behoort deze reputatie altijd tot de kat, in tegenstelling tot de hond die als mens' trouwe vriend wordt bestempeld. Maar is deze katachtige echt een opportunist zonder hoop? Dr. Maria Grazia Calore, dierenarts en gedragsexpert, vertelde ons iets nieuws.
Waarom worden katten gezien als opportunistisch?
Een gedwongen vergelijking met de hond heeft bijgedragen aan image van een opportunistische kat, beroemd om een aantal bijzondere eigenschappen:
Ze zijn nauwelijks te trainen
Ze zijn onafhankelijker en minder verbonden aan sociale groepen
Ze reageren niet altijd op het contact met mensen
Ze nijgen zichzelf vaker te isoleren
Een ethologische verklaring: de lessen van moeder kat
Dit kan verklaard worden door de natuur van roofdier van de kat en het behoren tot een relationeel diersoort maar opvoeding heeft ook een belangrijke functie. Een typische moeder kat is niet inflexibel: ze treed niet op tegen haar kittens bij agressief gedrag zoals blazen of wanneer ze aan het speel vechten zijn, zelfs niet als ze aan het eten zijn. In tegendeel zelfs, de kat stimuleert het onderzoeken van territorium van de kittens, net als gewoonte van de jacht door levende en dode prooi te leveren. Door deze "training" is de kat klaar om onafhankelijk en vooral alleen te leven.
Kat en mens: een wederzijds voordeel!
We kunnen niet ontkennen dat de kat toenadering naar de mens heeft gezocht vanwege de aantrekking naar "voedselresten" in de nabijheid van dorpen maar tegelijkertijd was de kat belangrijk voor de mens als afweer tegen muizen en slangen die oogsten beschadigden.Tegenwoordig zijn de termijnen van deze wederzijdse afspraak veranderd: de mens heeft een discrete vriend die minder bind dan een hond – een kat kan alleen zijn zonder verlatingsangst te krijgen, hoeft niet uitgelaten te worden of hoeft niet te socialiseren met andere katten – en de kat kan zelf voor eten zorgen en zoekt een rustig plekje om te rusten.Dus, zijn katten opportunistisch? Blijkbaar niet: verschillend van andere diersoorten, mensen meegerekend, zien zij net af van hun waardigheid en karakter om voordeel te halen uit situaties. Een kat zal bijvoorbeeld in geval van sociale stress niet veranderen in zijn solitaire aard om aan voedsel te omen. Waarschijnlijk loopt hij gewoon weg om te zoeken naar een betere situatie. Als wij dit zouden kunnen, zouden wij dan het zelfde doen?