De Wolf en hun roedel: Een perfecte mechanisme van een sociale organisatie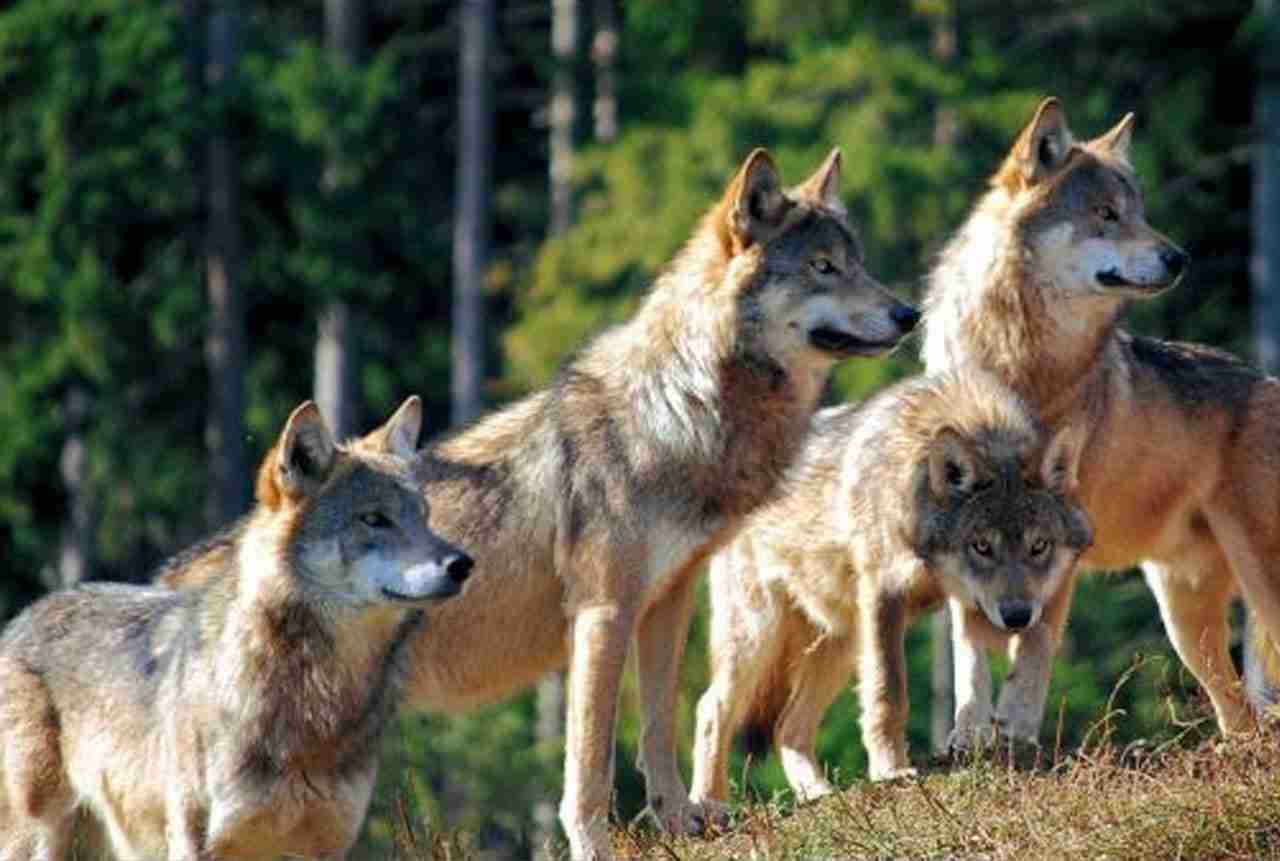 Als je de werking van de wolven roedel kent, wordt het idee dat alleen mensen in staat zijn om in een sociale mechanisme te kunnen leven van tafel geveegd. De wolf is lid van een familie, deze vormt een eenheid, waar iederen een eigen rol krijgt om de groep te beschermen.Over het algemeen is er in een roedel wolven een dominant paar (alfa), een individu of een paar dat als tweede stel dient (beta), een paar wolven in de middelrang en één of meerdere in een lagere rang (omega). De Alfa geeft bevelen aan de hele groep, Beta wolf aan de middelste rang en alle volwassen wolven aan de middelste en lagere groepen. Het alfa paar zal altijd dezelfde rol aannemen behalve in geval van letsel of de dood. Dan treed het Beta paar op. De middelste rang is meer sociaal dynamisch. De vrouwtjes zullen in vergelijking tot het mannelijke geslacht op de tweede plaats komen. De pups blijven buiten deze rangen totdat ze seksueel rijp zijn.De alfa wolf gedraagt zich als een echte leider met zijn specifieke houdingen: hoge kop en staart en rechtopstaande oren. Hij geniet van bepaalde privileges, zo krijgt hij als eerste toegang tot het prooi. Het leven van een Omega wolf is veel moeilijker, deze werkt als het sociale bindmiddel die alleen maar mag aanmoedigen of de groep kalmeren.
De mythe van de Lone Wolf
Natuurlijk zijn er in deze familie ook conflicten en wreedheden. Maar de term "Lone Wolf" wordt ten onrechte toegeschreven. Voor de wolven is een leven zonder roedel gedoemd om te mislukken. De jacht is een groot onderdeel van het bestaan en kan alleen in een groep worden uitgevoerd. De roedel geeft betekenis en een reden van bestaan voor elke wolf. Net als een familie, is een roedel een sociale eenheid en het is deze sociaal toebehoren en structuur dat een Lone Wolf moet missen. Het gebrek aan deze sociale structuur zorgt dat het leven van een Lone Wolf een moeilijke bestaan en een constant gevecht voor overleven maakt.