COMPANION ANIMAL FOR LIFE – PROJECTOVERZICHT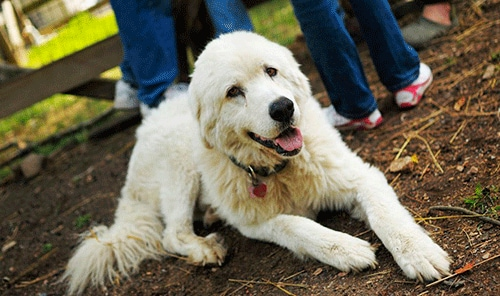 Als diervoedingsbedrijf kwamen we vaak in contact met mensen die voor verlaten dieren zorgden. Hierdoor begonnen we ons af te vragen wat voor soort problemen achter zo'n noodkreet schuilen.


Na een aantal jaren begrepen we dat het weggeven van onze voeding niet genoeg is om de problemen van asielen op te lossen. In ieder geval niet op de lange termijn.

We moesten op zoek naar iets anders, iets met een groter doel en diepere impact.

We bedachten dat het belangrijk zou zijn om meer bewustheid te creëren m.b.t. dierenwelzijn, en de manier waarop mensen met dieren omgaan, te veranderen.

Daarom begonnen we met het promoten en aanmoedigen van verantwoorde adopties, die worden ondersteund door een wetssysteem, en hebben we het Companion Animal For Life project en de toebehorende acties zoals AdoptMe opgezet.

In 2017 zijn we gestart met AdoptMe, met dank aan onze vrienden van Enpa Treviso, een bevlogen dierenwelzijnsorganisatie in Italië. Zij waren de eerste organisatie die zich bij ons aansloot en ons daarmee hielp om de promotie van verantwoorde adopties te combineren met het leveren van kwaliteitsvoeding voor honden en katten. Er is " geen kat of hond die niet geadopteerd kan worden"

Hierna volgenden vele andere organisaties die onze visie deelden: iedere verlaten hond of kat geeft het recht op een thuis en een liefhebbende familie.

We gingen op pad om kennis te maken met zoveel mogelijk verschillende organisaties en we kwamen daarmee verschillende situaties en werkwijzen tegen:

Het werk dat deze geweldige mensen verzetten is geen eitje, dat weten we allemaal, maar we geloven dat het mogelijk is om een nieuw verbond te sluiten tussen mensen en dieren.

Bij deze een overzicht van het aantal dieren en mensen die wij ondersteunen:



197 organisaties
en in de afgelopen jaren hebben we meer dan 2,250,000 maaltijden verzorgd voor


27,561 katten van wie er 2133 werden geadopteerd


23,303 honden van wie er 1337 werden geadopteerd



Maar we willen een stap verder gaan. Vanaf nu gaan we beginnen met het ondersteunen van asielen en organisaties met een andere soort hulp. We hebben dierengedragsspecialisten in dienst genomen die organisaties kunnen helpen bij het trainen en verzorgen van getraumatiseerde honden, zodat deze dieren geadopteerd kunnen worden en niet een leven lang in het asiel moeten doorbrengen.

En we hebben de eerste resultaten al binnengehaald!

Binnen enkele maanden hebben we met 70 vrijwilligers gewerkt en 90 honden behandeld. En mensen hebben zich al gemeld met de wens om ze te adopteren.

Rome werd niet in een dag gebouwd en we hebben nog veel, hard werk te verzetten.

Maar dat betekend niet dat we geen impact maken. Integendeel zelfs. Alle kleine beetjes helpen wanneer het aankomt op het veranderen van een leven, vooral als het gaat om een levend wezen die een tweede kans verdient om geliefd en verzorgd te worden.

En misschien wel net zo belangrijk om in gedachten te houden, als je liefde geeft aan een dier zal je eigen leven ook veranderen!
Je zult altijd twee keer zoveel liefde terugontvangen.