Het is de hoogste tijd om onze band met de natuur te herstellen.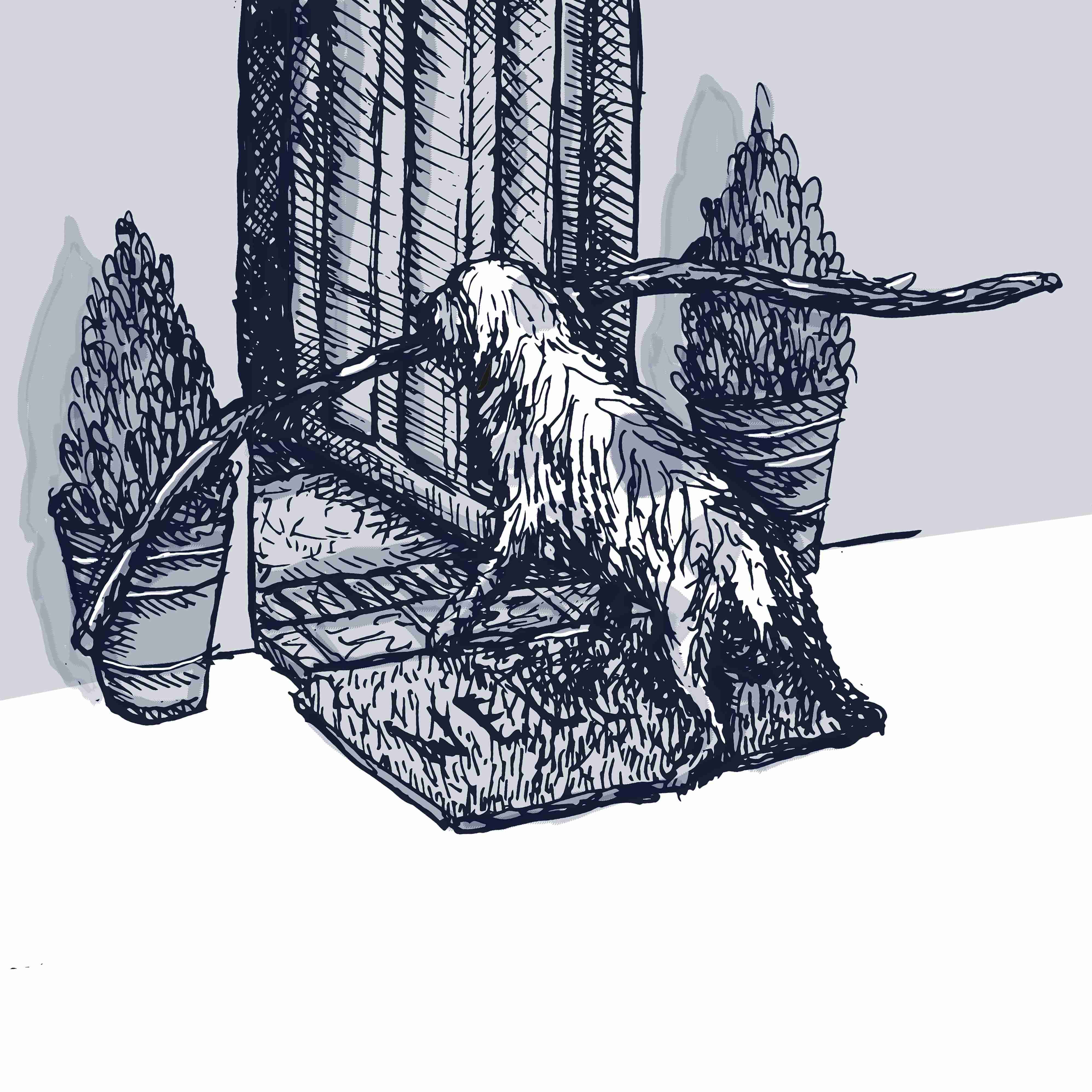 #NatureInside


Een van de grootste uitdagingen op dit moment is het beschermen van de biodiversiteit. Dit is iets dat we alleen kunnen doen door onze band met de natuur te versterken. We moeten weer een worden met de natuur. Net als onze dierenvrienden die deze band nooit verloren hebben gaan.


Het is geen geheim dat de situatie waar we ons nu in bevinden voortkomt uit onze verwaarlozing van de natuurlijke omgeving. We hebben de natuur veel te lang als vanzelfsprekend beschouwd, de bodem uitgeput en natuurlijk habitat vernietigd voor landbouw en steden.


We hebben daarbij onze diepgaande verbinding met de natuur verloren. Het afgelopen jaar heeft ons een moment gegeven om te pauzeren en na te denken over alles wat we belangrijk vinden. Het was een kans om weer in contact te komen met de natuur. Maar hoe moeten we nu verder?


Laten we beginnen bij het begin. We observeren onze natuurlijke omgeving en maken er ruimte voor in ons leven. We nemen het serieus en gebruiken het als ons kompas. Als we de natuur echt willen begrijpen en beschermen, moeten we het van dichtbij bekijken en een persoonlijke band opbouwen....


Katten en honden hebben altijd hun band met de natuur behouden en hun natuurlijke instincten behouden, ondanks dat ze door ons gedomesticeerd zijn. Bij Almo Nature wordt iedere beslissing gemaakt met de dieren in gedachten. Zij inspireren ons en elke stap die we nemen – of het nu gaat om onze recepten of onze projecten – we gaan altijd uit van hun behoeften. Alleen zij kunnen ons helpen om weer contact te maken met de natuur, want zij zijn de natuur, zij zijn #NatureInside.

Wat bedoelen we met #NatureInside


De kat die een kleurrijke vlinder besluipt die het huis is binnen gefladderd en een rustig plekje heeft gevonden tussen de bank en de lamp


Het is de manier waarop katten hun lichaam bewegen om geruisloos tussen fotolijsten en ornamenten te kunnen glijden, zonder ook maar een enkel stofdeeltje op te laten waaien.


Het is in de blik van hun ogen en het geluid dat ze maken zodra ze een vlieg op de ruit zien zitten.


Dat is wat #NatureInside betekent.


Het is onze hond die naast ons loopt en ons vergezelt waar we ook naartoe gaan.


Het is de hond die ons eraan herinnert hoe dierbaar onze roedel is als we 's avonds de deur openen om thuis te komen. Het zit in de manier waarop ze hun hoofd opheffen als ze een onverwacht geluid horen of een 'vreemde' horen binnenkomen. Het zit in alles wat ze doen ... alsof ze ons eraan willen herinneren dat we al eeuwenlang naast elkaar rennen en leven.


Dat is wat #NatureInside betekent.


Het is de manier waarop we alles vergeten zodra we hun capriolen mogen bestuderen.
Het zit in de manier waarop we de wereld ervaren als we in hun gezelschap zijn. Het maakt niet uit of die wereld een prentenboekversie is van de natuurlijke omgeving of een betonnen jungle bestaande uit straten, huizen en meubels. Onze metgezellen hebben zich in de loop der jaren naadloos aangepast zonder ooit de wereld om hen heen uit het oog te verliezen. Hun natuurlijk instinct is nooit verdwenen en hun band met de natuur is nooit vergeten geraakt.


#NatureInside betekent opnieuw verbinding maken met de natuurlijke omgeving door deze echt te zien en te ervaren. Laat het je leiden en haal er je dagelijkse inspiratie uit. Neem een voorbeeld aan ons en begin je eigen persoonlijke zoektocht naar de verbinding tussen mens en natuur. Wij hebben alvast een hulpmiddel om het proces vast te leggen…


... we hebben een beperkt aantal groene notitieboekjes uitgedeeld bij dierenwinkels in het hele land. Deze wachten om gevuld te worden met jouw ideeën, mijmeringen, illustraties en observaties. Het is een lege ruimte die je kunt gebruiken om je gedachten te bevrijden en jouw persoonlijke band met de natuur te herstellen.


Wat betekent #NatureInside voor jou?