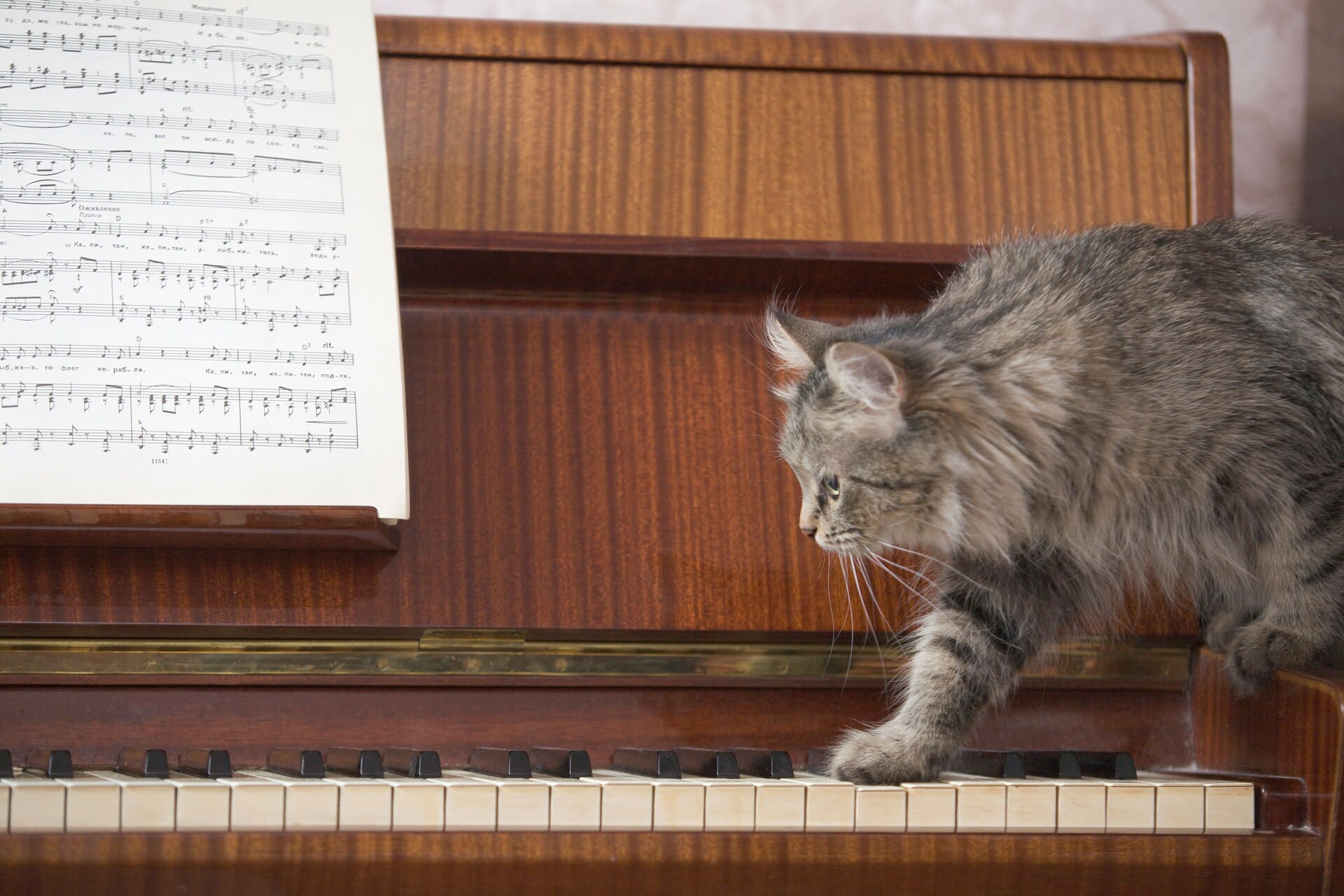 "Musik, känner jag, måste vara känslomässig först och intellektuell sedan": Maurice Ravel lyckas med sin mening kärnfullt identifiera de egenskaper som melodier berör i människans själ. Musiken är bakgrunden till såväl ordinära som extraordinära ögonblick och hjälper till att rama in minnen. Glädje, melankoli och frid är bara några känslor som den kan väcka, men hur är det med våra kattvänner när de lyssnar till musik? En färsk forskningsstudie från Lissabons u niversitet besvarade delvis denna fråga.
Är den terapeutiska kraften hos musik giltig för katter?
Musiken tycks ha en terapeutisk kraft också. Den har många fördelar för människor, särskilt för patienter som genomgår operationer, och kan lindra smärta och stress efter dessa upplevelser. Detta antagande gäller även för katter, visar resultaten från studien publicerade i Journal of Feline Medicine and Surgery. Framförallt tycks klassisk musik hjälpa våra kattvänner som genomgår komplicerade operationer under narkos.
Experimentet
Forskningsteamet kom fram till detta resultat när de undersökte 12 honkatter som skulle genomgå en operation för att kastreras, genom att registrera deras andningsfrekvens och pupillutvidgning under olika nivåer av narkos.Några av dem hade hörlurar och efter 2 minuters tystnad lyssnade de på 3 olika musikstycken. Det var varierande genrer: klassik musik med Adagio for Strings (Op. 11) av Samuel Barber, popmusik med Torn av Natalie Imbruglia och rockmusik med Thunderstruck av AC/DC.Under detta musikaliska experiment var kattpatienterna mycket mer avslappnade vid stycket med klassisk musik, mindre vid popmusik och nästan inte alls vid hårdrockmusik.Så att lyssna till vissa musikgenrer i operationssalen kan bidra till ett minskat behov av mängden narkosmedel och på det viset minska risken för bieffekter. Miguel Carreira, huvudförfattaren till denna studie, stärker tesen om 'terapeutisk musik" när han pratar om sin professionella erfarenhet: "I operationssalarna på de fakulteter där jag undervisar och på de privata veterinärkliniker där jag arbetar är alltid bakgrundsmusik närvarande eftersom det ger teamet, husdjuren och deras ägare en känsla av välbefinnande".