Ozzie, globetrotter-katten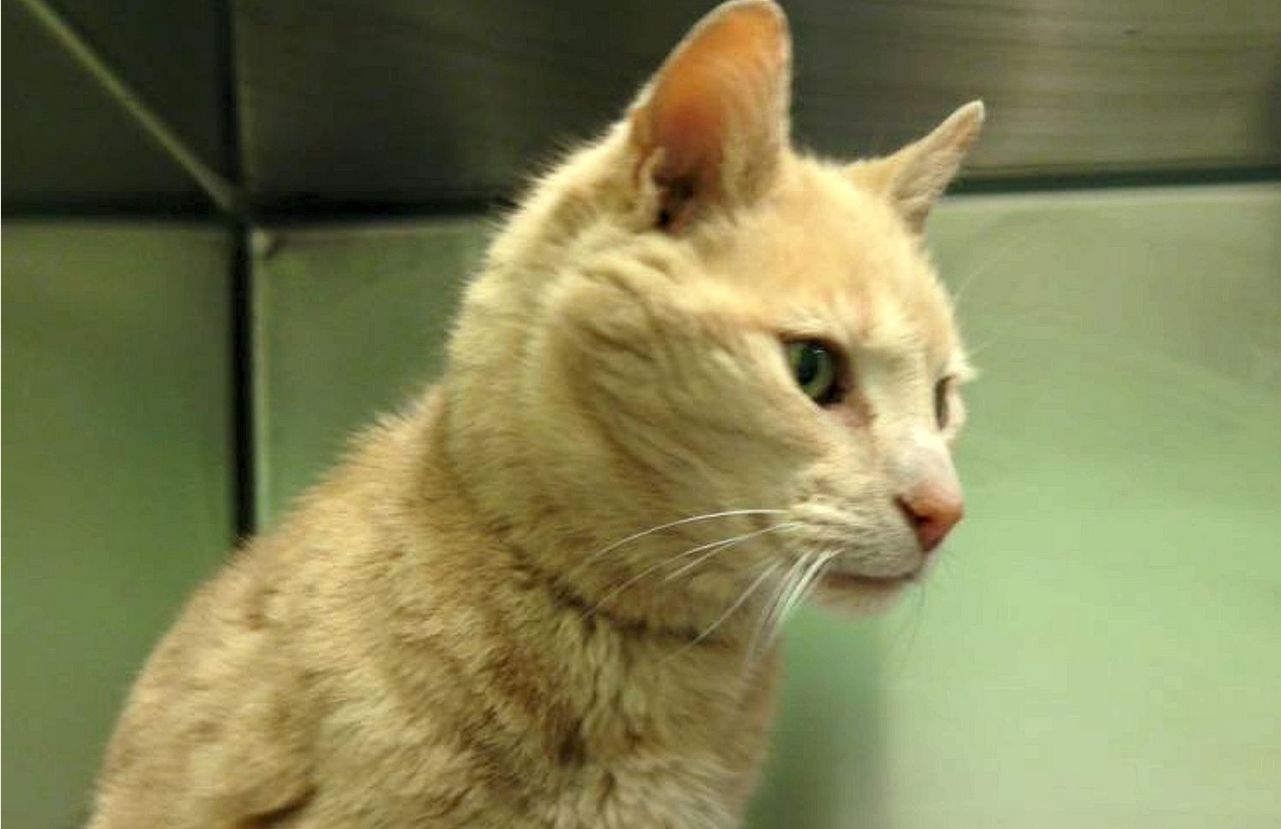 Ett riktigt 'kattmysterium' har fångat intresset hos kattälskare över hela världen: Ozzie, den kosmopolitiska katten, har fått internationellt intresse tack vare en uppenbart extraordinär resa som omfattade två kontinenter, Europa och Australien.
En otrolig historia
Ägarlös, åldrig (hans chip visade att han var minst 25 år gammal) och tillsynes långt hemifrån var allt som var känt om Ozzie the ginger cat. Hittad i County Armagh, Irland tidigare denna månad, plockades Ozzie (som fick namnet av räddningsmanskapet när de upptäckte hans oväntande hemland) upp av djurskyddspersonal från Armagh Cats Protection efter att en person blivit orolig över den katt som funnits i deras trädgård, hans nya revir, i flera dagar.
Katten Ozzie: 26 år 'på luffen'?
Den sjuka katten togs till veterinärkliniken Willow Veterinary Clinic i Portadown för en hälsokontroll. Där gjorde räddningsmanskapet den överraskande upptäckten: djurets mikrochip visade att katten kom från Australien. Chipet avslöjade också att han var född 1989, han var således minst 25 år gammal. Det fanns också en registrering om att katten hade blivit skannad på en veterinärklinik i London 2004 – så mysteriet kring hur katten hade rest hela vägen från Australien till London och sedan till Irland blev ännu större.Under sin vistelse på Armagh's Cats Protection centret fick Ozzie inte bara sitt nya smeknamn, mat och välbehövlig veterinärvård (för njursvikt); teamet på centret satte också igång med att försöka hitta Ozzies riktiga ägare. Gillian McMullen, Cats Protection-samordnare, berättade för The Belfast Telegraph: "Vi har varit i kontakt med Australian Animal Register och har håller nu både tummar och tassar för att att vi ska få informaton ifrån dem om den här katten."
Mysteriet löst
Lyckan stod verkligen på kattens sida, katten som enligt initiala teorier inte kunde vara yngre än 25 år vilket är en nästan obegripligt hög ålder för en katt vars medellivslängd är 13-15 år. I verkligheten hade mysteriekatten en bra bit kvar innan han nådde milstolpen som världens äldsta katt, Tiffany Two, som nyligen gick bort vid den imponerande åldern 27 år. Ozzies ägare hade hittats i Australien och kunde kasta ljus över mysteriet. Det visade sig att Ozzie, vars riktiga namn är Tigger, är ett högt älskat husdjur; han har rest till Australien flera gånger med familjen på ett husdjurspass som uppdaterades 2004 (anledningen till att han skannades i London 2004). På just denna resa hade familjen lämnat Tigger hos goda vänner i Armagh, men den äventyrliga katten hade rymt och inte kommit tillbaka. Familjen bekräftade också att Tigger var född 1999, inte 1989 som man tidigare trott.I en Facebook-uppdatering från Armagh Cats Protection, kan läsas: "Vi har hittat Ozzies ägare och en del av mysteriet är löst. Han är ett högt älskat husdjur vid namn Tigger som har rest fram och tillbaka från Australien på sitt eget pass och som en del av en kärleksfull familj. Australian Animal Registry registerade hans mikrochip med felaktiga detaljer. Hans födelsedatum är december 1999."Förhoppningen är nu att Tigger (Ozzie) kommer att återförenas med sina ägare.