It's official: Almo Nature and Fondazione Capellino are now 2 sides of 1 coin
Almo Nature no longer belongs to a human being and has now been handed over to the Fondazione Capellino's purpose: the protection of dogs, cats, and biodiversity.
The Italian revenue authorities have officially recognised the social-economic (dual) model initiated by Almo Nature/Fondazione Capellino. A decision that's making history in Italy: the very first time a non-profit organisation owns a commercial company in order to realise social change. All company profits will be used for the purpose and goals defined in the statutes of the foundation.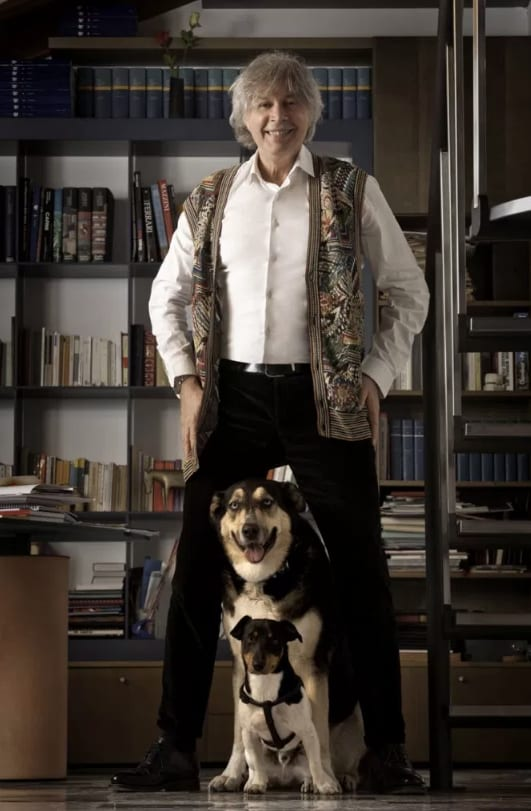 Back in March 2018, Pier Giovanni Capellino, the founder of Almo Nature (the first company in the world to produce cat and dog food with ingredients that were originally fit for human consumption), declared that all company profits (dividends) would be allocated to a foundation helping cats and dogs. This would include all profits accrued since January 2018 and would be part of a lasting strategy. The accrued and future company profits should be used by the foundation, called Fondazione Capellino, to protect cat, dogs, and nature, a long-time ambition of Pier Giovanni. Setting up an innovative, dual model in which a foundation owns a company and uses its profits for the greater good, came with a few challenges. It seemed that Italy wasn't ready for this new type of socio-economic model just yet, and it took a while before the application was approved by the authorities. Thanks to the persistence and dedication of both Pier Giovanni and the BonelliErede law firm, the Italian revenue agency eventually acknowledged and accepted the application (answer of agenzia delle entrate n. 187/2019) in early June, meaning that Fondazione Capellino officially owns Almo Nature from 28 June 2019. This marks a new beginning for the company. The Almo Nature/ Fondazione Capellino duality is a direct expression of the social-economic model that Pier Giovanni envisioned, a model in which the property and revenue don't benefit an individual, but a purpose: protecting cats, dogs, and biodiversity. Now that the application has been fully accepted and acknowledged by the Italian revenue authority, Almo Nature can finally implement the new company model that's based on "solidarity capitalism" or, as the tag lines on all Almo Nature products state, to set up the very first company that's " owned by the animals" + humans who share the company's philanthropic values. The foundation will act accordingly to the rules of its own statute, and the board of directors will operate in complete transparency under scrutiny of the public eye and the authorities. A comprehensive and certified financial statement will be published every year, accompanied by the accomplished results.
According to Italian law, being classified as a business entity, the Foundation has the right to run the company of which it has ownership, and it's allowed to be financed by the company's profits without any penalty – Pier Giovanni Capellino explains - If not for this set up, I would have had to sell the company and transform its capital into revenue, but that's not what I wanted, I really didn't want to separate the philanthropic activity from making revenue. I wanted to keep those two together and I'm thankful of our tax authorities for their understanding and for making this possible, so that everyone who works for Almo Nature, as well as all our customers, can now be a part of a bigger project where profit doesn't end up in the hands of a person but to a purpose instead, a purpose in the interest of all human lives, non-human lives, the plant world, and the mineral world. Everything on earth is life, we should not forget that.
There are currently three international projects that the dual Almo Nature/Fondazione Capellino will focus on: Companion Animal For Life Farmers&Predators Regenerating Villa Fortuna