Do you want to contribute to animal welfare but don't want to adopt an animal? Then fostering an animal might be an option for you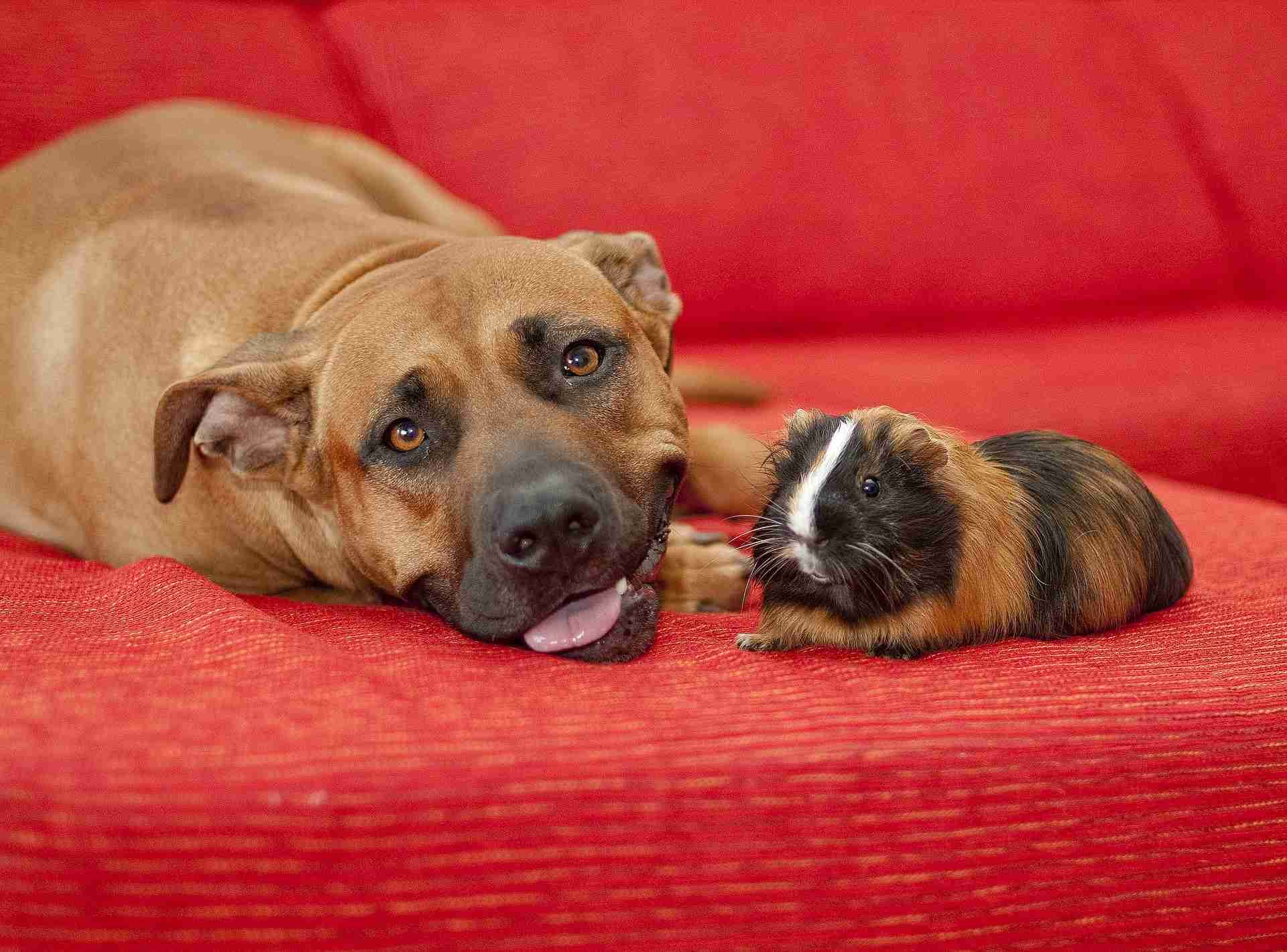 In 2018 alone, nearly 48,000 dogs were abandoned in the UK, of which 5,000 were put down. Many shelters and animal protection associations are simply overwhelmed with the number of animals looking for a home. They don't always have enough space to take them all in, which leads to tough decisions. But you can help, by becoming a foster family. This blog explains why and how.



We can never say it enough, to adopt an animal is to give them a second chance in life. But it's a huge emotional and financial commitment as well. Not everyone is capable of committing to an animal and for life, but they might be able to do it for a little while. That is where foster families come in. Foster families take care of an animal in need by providing a temporary home before the shelter finds a permanent one.

It's a huge help for shelters, rewarding to the family in question, and a place of refuge for the animal. But before you start applying, please ask yourself the following questions:


Personal questions


How many animals can I accommodate and how do I ensure they get along if I decide on taking in multiple?

- How much do I know about animal care and animal behaviour?

- What are my strengths and weaknesses. It's important to talk to your shelter and define your lifestyle and abilities so that they place the right animal with you.

- How long do I want to be a foster family for?

- How much time do I have to devote to the animals I care for? It is not enough to have a large house or an enclosed garden, the animals need to feel safe and loved, especially when they have a difficult background.

- Are you equipped to deal with the separation? The ultimate goal is adoption, but it can be hard saying goodbye after you formed a bond with an animal.

- What type of animal am I able to accommodate?


Find an association or shelter you want to volunteer for



- First of all, you need to take ample time to find shelters and animal welfare associations in your area. Don't just pick the first one you can think of. Do some research on the internet and speak to your friends and family. Visit a few shelters and arrange a meeting to discuss the possibilities of fostering.

- If the meeting was successful, arrange a meeting with existing foster families to talk about their experiences.

- Always make sure the shelter provides you with a designated contact person. Build up a good rapport with them in order to create a good working relationship.

- Define your personal expenses and how you'd like to reimbursed. Shelters will have rules and regulations in place for expenses such as veterinary bills, food, toys, litter boxes, etc., but it's important to clearly define and agree on these. Always keep a copy.


Why do it…


Because, you…


… actively participate in protecting abandoned animals, waiting for a new home.
… help several animals at the same time or one after the other.
… are part of a new beginning for the animal. Thanks to you, the difficult period between abandonment and adoption took place in a soothing and reassuring environment.
… can "fall in love" with one of them. If you meet all the housing criteria, you may be suited to adopt them yourself.



Because, shelters…


... will be able to take care of more animals in need, which in some countries, also reduces the number of animals that will be euthanised.
… are asked for temporary placement related to an ongoing legal procedure. This period can be very short but a shelter may have to refuse taken the animal in for lack of space, making the animal's fate even more uncertain. Foster families make these short stays possible.
… have more time to further understand an animal's character and specific needs, making it easier for the shelter to find an appropriate adopter.
… can achieve more adoptions. Many people feel reassured by adopting an animal that has spent time in a foster family, elevating the number of adoptions the shelter can achieve.
… can reduce expensed. Placing animals in foster families can help to reduce expenses for the shelter, enabling them to help more animals and spend their budget on the care of animals in need.


Because, the animal...


… will encounter a haven of peace, far removed from the hustle and bustle of the shelter.
… will enjoy the warmth of a loving home, which helps to gain trust and gradually forget their abandonment.
… will be trained and prepared for their future adoption.
… might find it easier to get used to their new family for life.
… will be saved. Not all animals are equipped to survive the shelter. Little kittens need constant attention and they need to be bottled every few hours. Some shelter might not have the resources for this, which will make the kitten suffer even more, despite the fact it's been saved off the street or other trialling situations.
Long story short, becoming a foster family is good for you, the shelter, and the animal. Do you want to know more, please start looking for foster opportunities in your local area. Make sure you share this blog and tell everyone about fostering. Word of mouth, whether face-to-face or via social networks, is the best way to start a revolution.


Already a foster? We are looking for people who would like to share their stories on our blog and social media pages, so don't hesitate to get in touch.