Ovatko sudet koiria suvaitsevampia?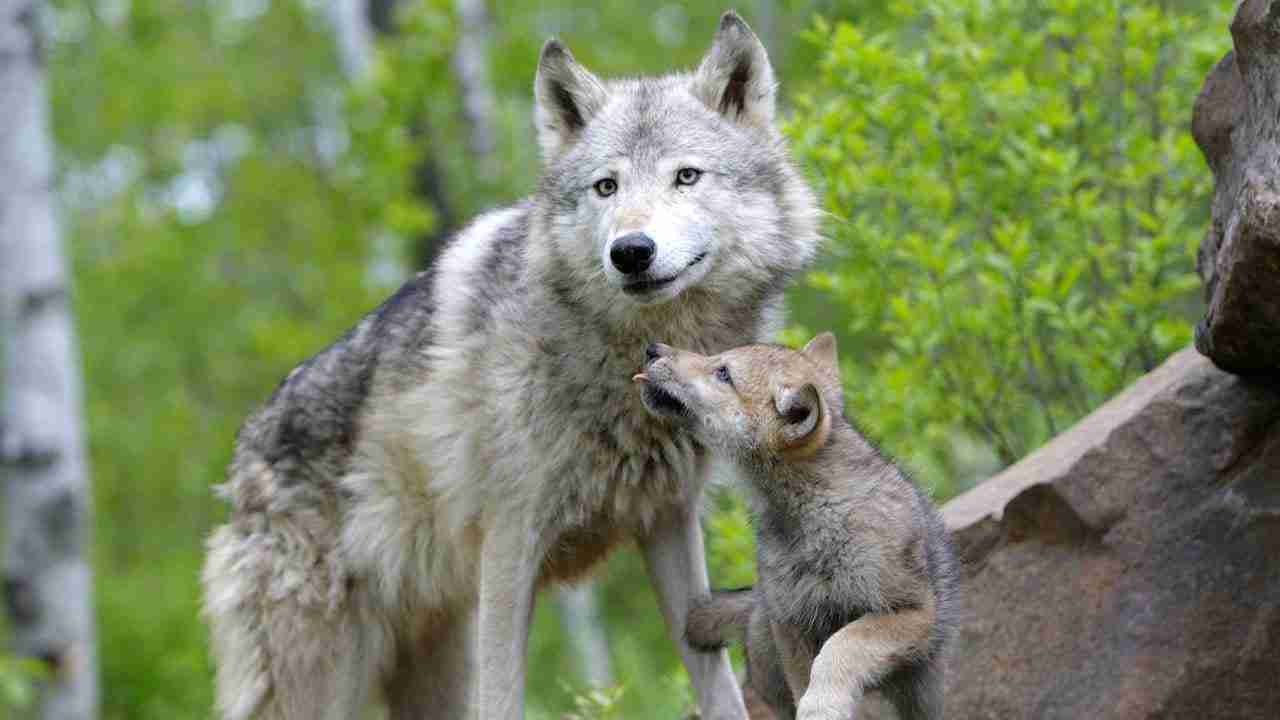 Sudet ja koirat ovat läheisiä sukulaisia: niillä on todella vähän geneettisiä eroavaisuuksia ja ne pystyvät risteytymään keskenään ja tuottamaan lisääntymiskykyisiä jälkeläisiä eli niin kutsuttuja hybrideja. Suurimmat erot näkyvätkin, kun tarkastellaan suden ja koiran käyttäytymistä. Nämä kaksi nisäkästä ottavat itse asiassa hyvin erilaisen asenteen laumatovereitaan ja ihmistä kohtaan. On itsestäänselvää, että lauma ja kesyttäminen tekevät tämän eron.
Susien muukalaisviha ja koirien seurallisuus
Tri Maria Grazia Caloren, mukaan susi on reaktiivinen eläin, mikä vaikeuttaa yhteistyötä ihmisen kanssa ja lyhentää sosiaalistumisaikaa muiden lajien kanssa (syntymästä viiden päivän ikäiseksi). Susi on muukalaisvihamielinen muita lajeja kohtaan, pyrkii sopeutumaan lauman jäykkään hierarkiaan ja oppii helposti käyttäytymismalleja selviytymiseen ja sukupuolikypsyyteen (eli fyysisyyteen) samanaikaisesti sosiaalisuuden kanssa.Kuitenkin koirat ovat vain vähän reaktiivisia, ja niillä on susia pidempi sosiaalistumisaika (noin 3 kuukautta). Tästä syystä ne ovat luottavaisia ja taipuvaisia sopeutumaan uuteen ryhmään. Koska koirilla on vähäinen kosketus laumaan, uudet perheenjäsenet eivät tuota niille ongelmia. Vastavuoroisesti pentuajan luonteenpiirteiden ja käyttäytymisen pitkäaikaisen säilymisen vuoksi koira oppii helposti käyttäytymismalleja, jotka eivät liity suoraan selviytymiseen. Tämä on nimenomaan lemmikkirotujen ominaisuus: koirat käyttäytyvät aina kuin pennut, eikä sukukypsyys seuraa sosiaalista kypsyyttä.
Sudet ja koirat: kummat ovat lojaalimpia tovereilleen?
Vaikka sudet eivät luota ihmiseen, ne ovat uskomattoman yhteistyökykyisiä oman lauman jäsenten kanssa, ja siksi ne voittavat koirat lojaaliudessa oman lajin keskuudessa. Tämä tulos saatiin Viennan yliopiston Wolf Science Center of the Messerli Research -instituutin tutkimuksessa. Johtopäätös saatiin, kun verrattiin susiryhmän ja koiraryhmän altistamista samoille ehdoille, jotta voitiin analysoida niiden vuorovaikutusta keskenään. Ruokinta-aikaan sudet olivat demokraattisempia kuin koirat, erityisesti laumanjohtajan osalta: susilauman johtaja antaa auliisti pääsyn ruoan luo muille lauman jäsenille, jotka vastavuoroisesti pyytävät sitä erityisillä signaaleilla. Koiralauman johtaja, joka ei yleensä ole verisukulainen muiden jäsenten kanssa, ei juuri osoita tällaista lieventämistä. Kuinka sitten selitetään sen lupauksen toteutuminen, joka johti koiran kehittymiseen sudesta ihmisen parhaaksi ystäväksi? Koiran epäonnistuminen laumanjohtajana on ollut hyväksi ihmisen laumanjohtajuudelle ja lisäksi tärkeä linkki omistajan ja perhekoiran välillä.