Teoria, joka yhdistää ihmisen ja suden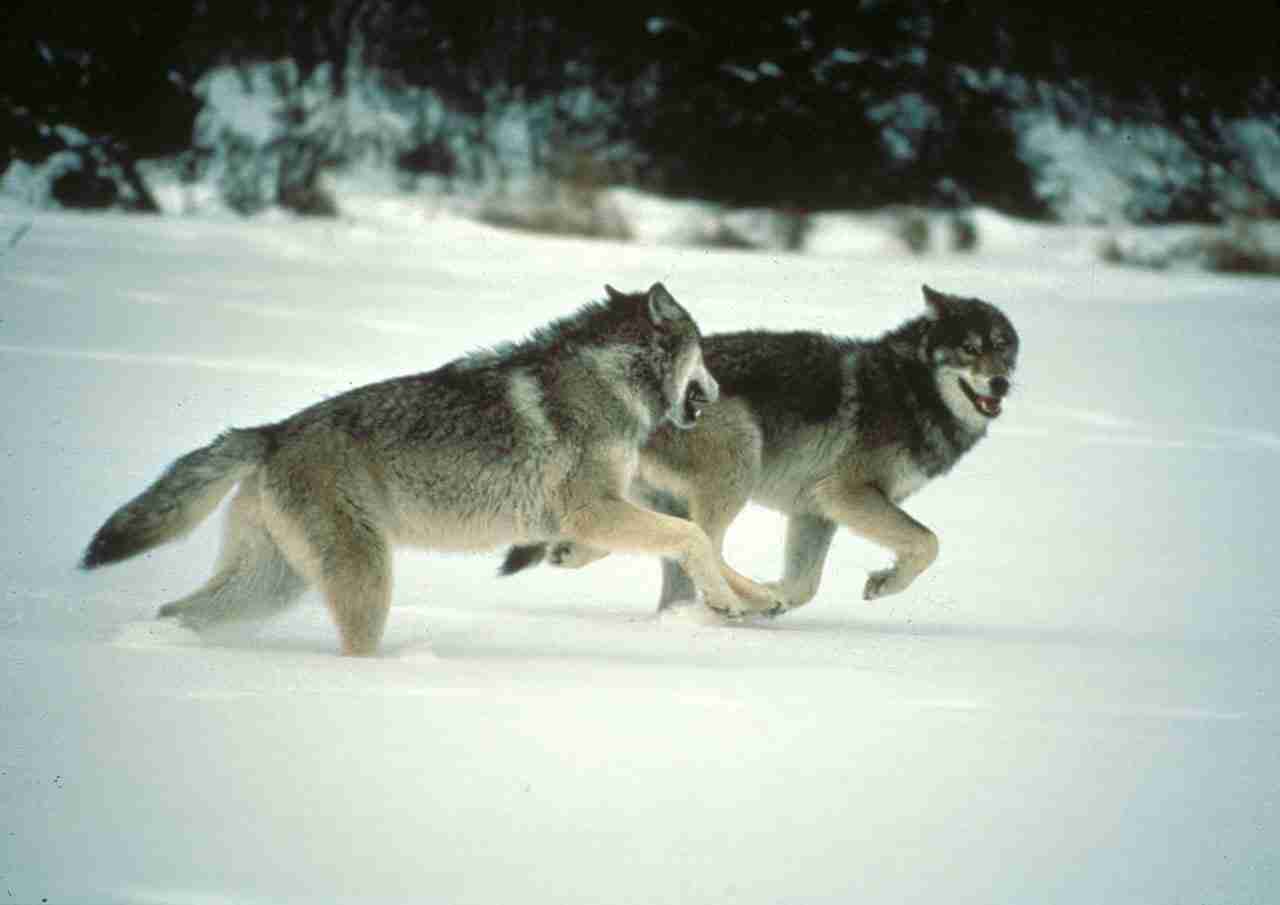 Ihmisen ja koiran välisellä suhteella on pitkä yhteistyön, kiintymyksen ja tottumuksen historia. Uuden teorian myötä on kuitenkin noussut esille ajatus siitä, että tämä ikivanha kumppanuus on vaikuttanut myös ihmisen kehitykseen. Pennsylvanian osavaltion yliopiston eläkkeellä oleva professori ja antropologi Pat Shipman kertoo tästä uudessa kirjassaan The Invaders: How Humans and Their Dogs Drove Neanderthals to Extinction. Teoksessaan professori esittää, että homo sapiensien metsästysliittoutuma susien, tai pikemminkin susi-koirien, kanssa mahdollisti niiden selviytymisen. Niiden kilpailijat eli neandertalinihmiset se puolestaan johdatti sukupuuttoon.
Susien kanssa metsästäminen ja neadertalinihmisten väistämätön sukupuutto
Yleensä neandertalinihmisten sukupuutosta 35 tuhatta vuotta sitten syytetään ilmastonmuutosta. Professori Shipman ei ole kuitenkaan vakuuttunut tästä väitteestä, sillä nykyaikaiset luiden iänmääritysmetodit eivät tue tätä pitkään vallinnutta teoriaa. Tämä toi professorin uuden kysymyksen äärelle: miksi satoja tuhansia vuosia Euroopassa ja Aasiassa menestyksekkäästi eläneet neandertalinihmiset kuolivat sukupuuttoon, kun niiden sukulaistulokas, homo sapiens, selviytyi. Näin Shipman kertoi vastikään National Geographicin haastattelussa: "Meidän ja neandertalinihmisten lajit ovat läheistä sukua. Me molemmat teemme työkaluja, käytämme tulta ja olemme sosiaalisia sekä hyviä metsästäjiä. Miksi me selvisimme, mutta ne eivät? Vieläpä niin, että juuri ulkopuoliset selvisivät, vaikka neandertalinihmiset olivat eläneet alueella satoja tuhansia vuosia, ja tunsivat ympäristön ja sen eläimet sekä tiesivät, miten selviytyä."Shipmanin uuden teorian avain on ihmisten metsästysyhteistyö susien ja koirien kaltaisten eläinlajien kanssa. Hän ei ole kuitenkaan varma yhteistyöstä alkuperäisen canis-lajin kanssa: "Ei ole selvää, onko sopivaa kutsua näitä eläimiä susiksi vai koiriksi. Ne eivät ole nykyaikaisia koiria, eivätkä toisaalta nykyaikaisia susiakaan. Ne eivät ole myöskään muinaisia susia, vaan selvästikin omanlaisensa ryhmä."Kutsuttiin niitä susiksi, koiriksi tai täysin eri lajiksi, yhteistyö niiden kanssa auttoi modernia ihmistä kompensoimaan fyysisiä puutteitaan ja luomaan täydellisesti toimivan yhteistyön tämän nelijalkaisen kanssa. Saalistajan anatomiasta tehtyjen päätelmien mukaan ne pystyivät vainuamaan saaliinsa hajun perusteella. Niiden ruumiinrakenne sopi hyvin juoksemiseen. Ihmisillä, jotka eivät juosseet kovin nopeasti ja joilla oli kehno hajuaisti, oli puolestaan pitkän matkan kantavia aseita, kuten jousia ja nuolia, joilla he pystyivät tappamaan turvallisen matkan päästä. Professori Shipmanilla on selkeä näkemys siitä, kuinka ihmiset ja susi-koirat metsästivät liitossa: "Susi-koirat jäljittivät saaliin juoksemalla ne kiinni nopeasti ja pitämällä niitä paikoillaan, kunnes ne väsyivät. Tässä vaiheessa metsästäjät puuttuivat tilanteeseen ja tappoivat saaliin etäältä. Susi-koirien ei tarvinnut mennä tappamaan saalista omin hampain, joten ne välttyivät haavoittumisen ja kuoleman riskiltä varsinkin isojen eläinten, kuten mammuttien, kohdalla. Ihmisille se puolestaan tarkoitti eläinten huomattavasti nopeampaa löytämistä ja tehokkaampaa tappamista. He saivat enemmän ruokaa nopeammin ja pienemmällä riskillä."
Ihmiset, sudet ja koirat: pitkä ja rauhallinen rinnakkaiselo, joka muuttaa perusteettomat kliseet
Shipmanin kiehtova teoria ei ole kaukana Almo Naturen tuottaman ja Gabriele Salvatoresin ohjaaman The Promise -lyhytelokuvan ideasta. Siinä tämä mystinen suden ja koiran kaltainen olento ei koe muinaisen ihmisen olevan uhka turvallisuudelle, vaan se antaa omat poikkeukselliset saalistamisen taitonsa ihmisen palvelukseen, jotta ihminen selviytyy ja menestyy. Tämä historiallinen yhteys on edelleen syy kunnioittaa tätä upeaa eläintä ja erityisesti turvata sen olemassaolo, sillä se on korvaamaton osa nykypäivän luonnon monimuotoisuuden perintöä.