Från övergiven till adopterad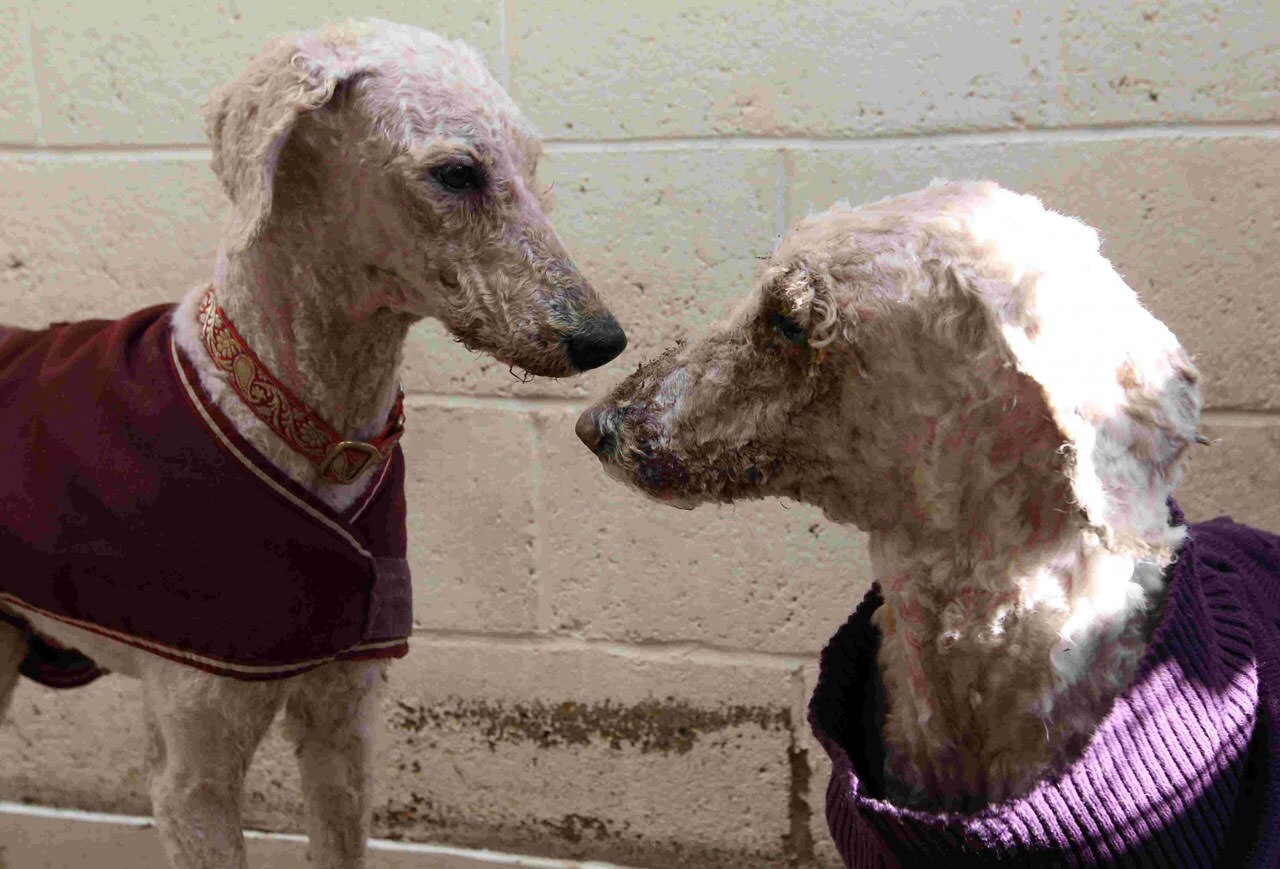 Så smutsig att han var oigenkännlig och rädd för all mänsklig kontakt, historien om hunden Dave tog sin offentliga början när han hittades på en soptipp i den engelska staden Winchester i Hampshire. Från trashank till att få något mycket viktigare än popularitet: ett nytt hem med en ägare som vill ta hand om honom precis som Marnie The Dog, en av de mest berömda hundarna på webben.
Hjärtlöst dumpad
De chockerande bilderna på Dave som har synts över hela världen har tydligt visat hur övergivandet av en hund kan förändra inte bara dess liv utan även dess fysiska utseende. Winchester kommuns djurskyddsansvariga säger att det är det värsta fallet han någonsin sett! På grund av all lera och smuts som satt fast i pälsen på Dave förstod inte veterinärexpertisen vilken ras han var innan han hade blivit ordentligt nedrakad: en pudel.Tillsammans med åtta andra olyckliga hundar på soptippen räddades den arton månader gamla Dave från förödelsen av volontärer från RSPCA (Royal Society for the Prevention of Cruelty to Animals). De tydliga stressreaktionerna från Dave när han blev omhändertagen av volontärerna tydde genast på att han varit utsatt för våld och vanvård. Även om han återhämtat sig synligt och fysiskt kommer det psykiska återhämtandet kräva både tid och tålamod.
Adoptionen av Dave: början på ett nytt liv
Före detta sjuksköterskan Jeanette McDowell säger att hon 'bara grät' när hon hörde historien om de dumpade hundarna. 67-åringen blev så rörd av hundarna i nöd att hon kontaktade RSPCA och erbjöd sig att ta hand om hunden som hette Dave.Vägen dit var inte lätt: under två veckor besökte hon hundcentret varje dag för att få hans tillit. När han väl fick följa med till sitt nya hem, i East Wittering i West Sussex, började en tid av utforskande av en komplex värld för Dave. Så här berättar Jeanette: 'Jag upptäckte att han tyckte om lever och att han nu vågar sig runt på större ytor. Jag märkte också att han är rädd för bilar och lastbilar, han har förmodligen haft dåliga upplevelser med fordon förut'.Lugnande och medkännande med stor förståelse för Daves traumatiska upplevelser visar den nya matten både tålamod och omsorg i den nya relationen: 'Jag tar var dag som den kommer, Dave har redan kommit en bra bit på väg och jag är säker på att han så småningom kommer att finna den glädje i livet som varit frånvarande under så lång tid'. Kennelansvariga på RSPCA, Susi Carter, instämmer: 'Han har kommit så långt på vägen sen han var hos oss. Jag är glad att han fått det lyckliga slut han förtjänar."