Companion Animal For Life - Project Overview.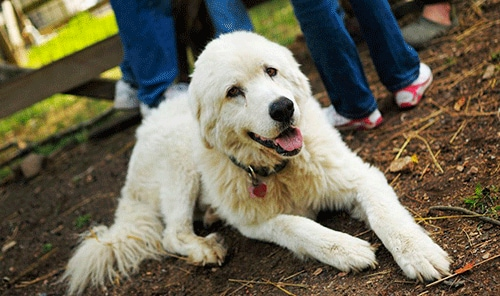 As a pet food company, we get in touch with many people who take care of abandoned animals. So we really started to think about what lies behind a request for help and what can we do about it.


After many years we understood that donating food to shelters in need wasn't enough, because unfortunately it doesn't really help to put an end to their emergency.

We had to do something bigger. We had to run for a greater purpose.

We thought we had to change the way we act when it comes to companion animals and their rights.

This is why we started promoting and encouraging responsible adoptions, enforced by a clear and firm law system, by structuring the project A Companion Animal Is For Life and its complementary actions, like AdoptMe

In 2017 we were able to start AdoptMe thanks to our friends at Enpa Treviso, a passionate animal association in Italy. They were the first to believe in our purpose, and gave us the possibility to promote conscious adoptions together with high quality nutrition for cats and dogs.
Because " there's no cat or dog that you can't get adopted"!

After that, many other associations joined in to our journey, because we all shared the same vision: finding a home and a loving family for every abandoned cat or dog.

And so we met and supported so many different realities

Some of them are overpopulated, but also with strong hearts and souls who are able to infuse hope and willingness to give a better life, beyond the cage, to these creatures.

Some of them help people who had bad luck, but still want to keep their beloved companions with them at home, or people who are not allowed to come back home.

Some of them create bridges instead of walls, between the North and the South of the country.

Some others were brought down to their knees, then rose again, building new shelters, also with a little attention to the weaker companions.

And even then, where there is nothing left to have from life, some other take terminally ill animals by the paw, to gently walk their last mile.

Doing what all these marvellous people do is not a piece of cake, we all know it, but still, we believe that a new pact between mankind and other living creatures is possible.

Here are some numbers.

To this day we are supporting



197 associations
and over the years we provided more than 2,250,000 meals for


27,561 cats, of which 2133 got adopted


23,303 dogs, of which 1337 got adopted



Today we are also taking a step further, by starting to support shelters and associations in handling their structures and recovering traumatized dogs, thanks to our animal behaviourists colleagues.

And we can see the results already!

In just a few months we involved 70 volunteers and 90 dogs. And many people are asking to adopt them already!

As you can see, nothing can be changed in one day, there is a long and hard work to do, and we are a small reality in a big world.

But that doesn't mean we cannot have an impact. On the contrary, every single act can completely turn around the life of a living creature that just needs a second chance to be loved and taken care of.

And keep in mind: by giving your love to an animal, your life could change too!
You will always receive more from them.