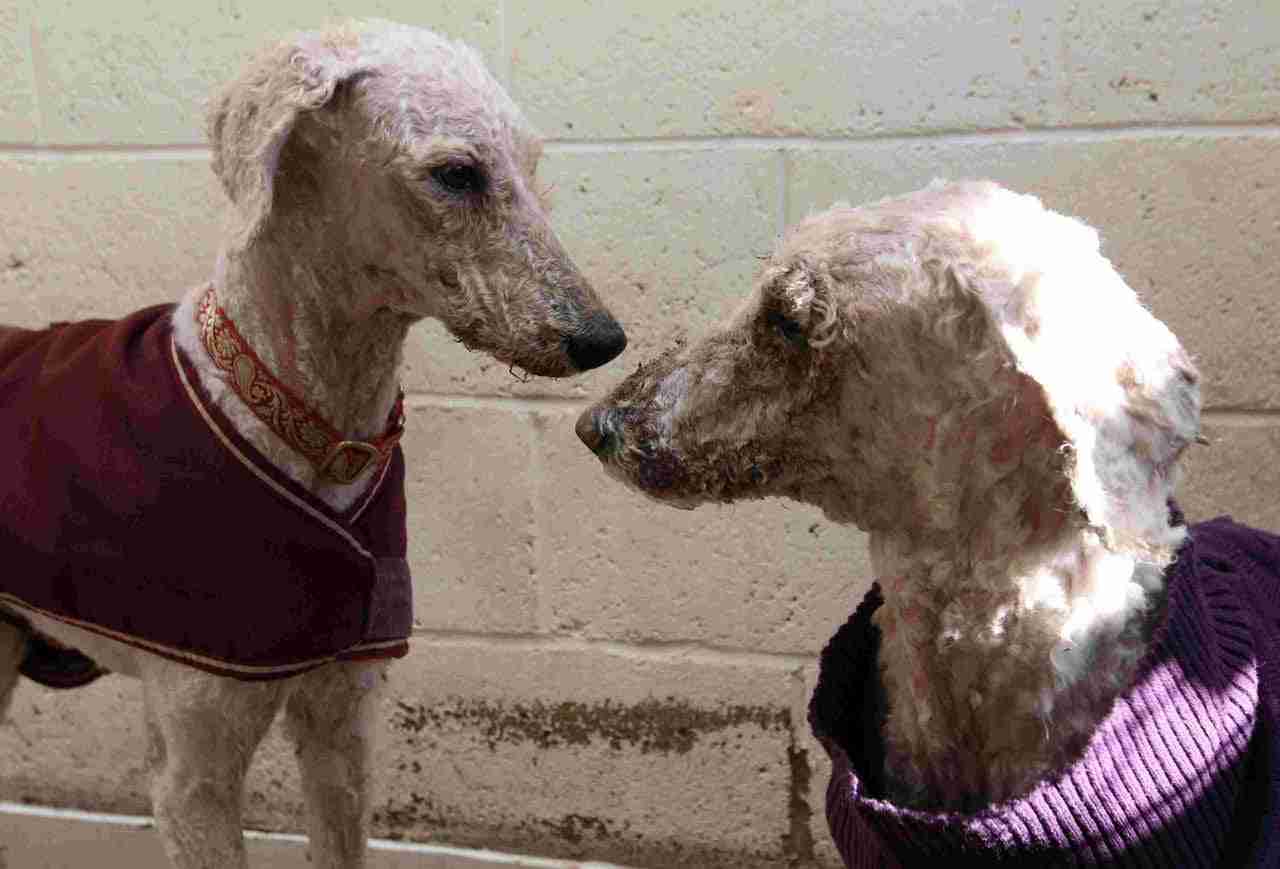 Dave-koiran tarina julkisuuteen alkaa englantilainen Hampshiren Winchesterin kaupungin kaatopaikalta. Löydettäessä Dave vältteli kaikkia ihmiskontakteja ja oli niin likainen, että sitä hädin tuskin tunnisti koiraksi. "Pummiksikin" kutsuttu Dave on kuitenkin saavuttanut elämässään jotain vielä suurempaa kuin julkisuuden: uuden kodin naiselta, joka on myös paljon netissä julkisuutta saaneen Marnie-koiran emäntä.
Hylkääminen ilman syyllisyyttä
Shokeeraavat kuvat Davesta sen löytöhetkellä levisivät ympäri maailmaa, kun eläinten ystävät jakoivat kauhuaan ja epäuskoaan siitä kuinka koiran hylkääminen ei muuta pelkästään koiran elämää vaan myös sen fyysisen ulkomuodon niin dramaattisesti. Itse asiassa Winchesterin kunnan vanhempi eläinlääkäri kuvaili löytöä pahimmaksi julmuudeksi, johon hän oli koskaan törkemännyt! Turkkiin tarttunut muta ja lika oli muuttanut Daven ulkonäköä niin paljon, etteivät eläinlääkärit tienneet sen rotua ennen kuin sen turkki ajettiin kokonaan pois: takkuturkin alta paljastui villakoira.Puolitoistavuotias Dave oli yksi yhdeksästä muusta koirasta, jotka löydettiin kaatopaikalle hyljättyinä yhtä kauhistuttavassa tilassa kahden etsintäpäivän tuloksena tammikuussa. Koirat pelastivat RSPCA:n (Royal Society for the Prevention of Cruelty to Animals) vapaaehtoistyöntekijät. Vapaaehtoistyöntekijöille koiran selkeästi laiminlyöty ulkomuoto, mutta myös liiallisen levottomat reaktiot pelastajien hoivaa kohtaan kielivät aiemmasta fyysisestä väkivallasta. Tämä onkin osoittautunut vaikeammaksi palaksi unohtaa, vaikka esteettisestä näkökulmasta se on traumastaan jo toipunut.
Daven adoptio: uuden elämän alku
Erityisen tarkasti Daven tarinaa on seurannut 67-vuotias Jeanette MacDowell. Hän on entinen sairaanhoitaja ja lupautunut koiran emännäksi.Tie tähän pisteeseen ei ole ollut helppo: kahden viikon ajan Jeanette kävi päivittäin keskuksessa, jossa Dave oli, jotta onnistui voittamaan sen luottamuksen. "Aluksi se oli ujo, eikä suostunut ottamaan minulta herkkuja," hän kertoi "mutta sitten huomasin sen pitävän pilkotusta maksasta, jonka jälkeen se alkoi lämmetä minulle."Lopulta Jeanette sai tuotua Daven kotiinsa East Witteringin Länsi-Sussexiin. Sen jälkeen McDowell huomasi enemmänkin henkisiä arpia sen aiemmasta elämästä. McDowell selitti: "Huomasin myös, että se pelkää rekkoja ja autoja. Varmaankin sillä on ollut aiemmin huonoja kokemuksia ajoneuvoista."Äärimmäisellä myötätunnolla ja herkkyydellä Daven traumaattisille kokemuksille McDowell lisäsi: ''Otan jokaisen päivän sellaisena kuin se tulee. Se oli täysin villi, joten se on kulkenut jo pitkän matkan tuon jälkeen." RSPCA kennelin johtaja, Susi Carter oli samaa mieltä: "Dave kulkenut jo pitkän matkan siitä, kun sen löysimme, ja olen varma, että ajan oloon se kykenee saavuttamaan onnellisuuden, jonka se on ansainnut."